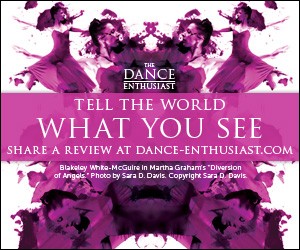 Register for Mark Morris Dance Group's Teaching Artist Training Program (DEADLINE: DEC 2)
Company:
Mark Morris Dance Group
MMDG TEACHING ARTIST TRAINING PROGRAM IS NOW OPEN FOR REGISTRATION
Invest in your future as a dance educator by registering for our Teaching Artist Training Program! The Mark Morris Dance Group's Teaching Artist Training Program is a comprehensive 6-month in-person program that provides participants the opportunity to work within the unique teaching methodology at the Mark Morris Dance Center. This program is ideal to those who are either recently graduating from a university program or coming from a professional performing career.
Participants will:
- Explore core curricular structure and get hands on training in its application to both inclusive and adaptive classroom settings.
- Learn MMDG's pedagogical methodologies of music prioritization and artistic excellence in a recreational environment
- Attend classes, lectures, and idea shares
- Observe and assist in classes, practice teaching, receive feedback
- Have access to an Advisor Group of lead teaching artists at the Mark Morris Dance Center
- Network with the professionals of MMDG's Education programs
- Have access to employment opportunities at the Dance Center
- Get priority consideration as Assistant Teaching Artists in The School and Community Education programs (based on availability)
- Receive a Teaching Artist Certification from Mark Morris Dance Group
Only 10 participants are accepted per program.
Artists of any race, color, creed, religion, national or ethnic origin, sex, sexual orientation, gender identity or expression, age, disability, or veteran status should apply.
Accepting applications until December 2nd. Apply Today!