Katlehong Cabaret's Final week + 2 free bonus events!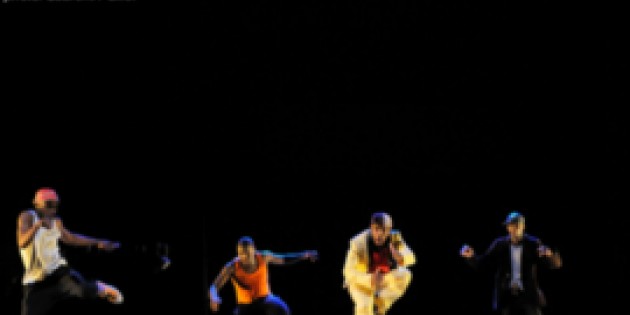 Via Katlehong Dance Company celebrates all things South Africa!
Via Katlehong Dance (South Africa)
American Premiere - A Peak Commission
March 21* and 22 - 7:30 p.m.
March 23* - 8:00 p.m.
March 24 - 3:00 p.m.

*: Bonus events (see below)
Alexander Kasser Theater
Every seat: 5
Don't miss a chance for your family to enjoy a great night of dance and music, as Via Katlehong Dance Company celebrates all things South Africa with the American premiere of Katlehong Cabaret!
There are four shows left, but Peak Performances has two additional events to tell you about. Attendance for either event is free with the purchase of a ticket to the show on the same day!
Thursday, March 21 at 6:00 p.m.
A Sneak Peek at Via Katlehong Dance
Alexander Kasser Theater Upper Lobby
Speaker: Professor Jeremy N. Price
Join Professor Price of the College of Education and Human Services for an introduction to life and education in South Africa, under Apartheid and beyond. Get a first-hand look at South Africa's protest movement, and learn about the resistance dances - such as the Gumboot dance practiced by Via Katlehong - that grew out of the townships. Refreshments will be provided.
Saturday, March 23 - after the show
Katlehong Dance Party!
After the Saturday night performance of Katlehong Cabaret at the Kasser Theater, stick around for a FREE lobby dance party with the cast. This was such a huge hit during the company's last visit in 2009, we're doing it again!
Produced by Damien Valette Productions. Co-produced by Via Katlehong Dance, Peak Performances at Montclair State (NJ), Théâtre national de Chaillot, and Scéne nationale d'Orléans. Supported in part by an award from the National Endowment for the Arts.