DANCE AGAINST CANCER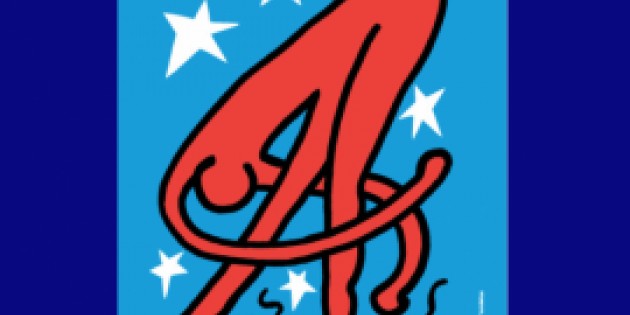 An Evening to Benefit the American Cancer Society - 5/6/2013
Dance Against Cancer
An Evening to Benefit
the American Cancer Society
Monday, May 6, 2013 at 7pm
Rose Caiola, Stuart Coleman, Julia Gruen, Heather Watts, Christopher Wheeldon and producers Erin Fogarty and Daniel Ulbricht present the third annual
Dance Against Cancer
on Monday, May 6, 2013 with cocktails at 6pm (VIP ticket only), a performance at 7pm, and a reception at 8:30pm at the AXA Equitable Theater, 787 Seventh Avenue (between 51st
and 52nd S
treets), NYC. Tickets are 50 (00 for VIP) and are available at
dacny.org
.
VIP tickets include the pre-event reception beginning at 6pm, preferred seating, post-event reception and gift bag. General admission tickets include the performance and post-event reception only. All proceeds from this event will benefit research initiatives as well as all patient and family services programs that American Cancer Society funds.
The evening's performance, produced by New York City Ballet's Daniel Ulbricht and Manhattan Youth Ballet's Erin Fogarty, will feature stars from New York City Ballet (NYCB), American Ballet Theatre (ABT),
Martha Graham Dance Company,
Alvin Ailey American Dance Theater, San Francisco Ballet, Ballet Hispanico, and Norwegian National Ballet.
Artists appearing to include NYCB's Tyler Angle, Ashley Bouder, Robert Fairchild, Maria Kowroski, Lauren Lovette, Tiler Peck, Daniel Ulbricht, and Wendy Whelan, ABT's Jose Manuel Carreno (former dancer), Misty Copeland, Herman Cornejo, and Melanie Hamrick, Alvin Ailey's Matthew Rushing, Martha Graham's Katherine Crockett and Lloyd Knight, Lar Lubovitch Dance Company's Clifton Brown and Attila Csiki, San Francisco Ballet's Joan Boada and Maria Kochetkova, International ballet star Jose Manuel Carreno and Memphis Jookin' Sensation Charles "Lil Buck" Riley, amongst others.
Repertoire to include a special SNEAK PEEK of Christopher Wheeldon's new Cinderella performed by Maria Kochetkova and Joan Boada of San Francisco Ballet as well as world premieres by both Herman Cornejo and Charles "Lil Buck" Riley among other exciting works.
Dance Against Cancer
Co-producers and longtime friends Erin Fogarty and Daniel Ulbricht conceived Dance Against Cancer in 2010. Both Ms. Fogarty and Mr. Ulbricht have close ties to the cause. Ms. Fogarty lost her father in 2011 after a seven-year battle with colon cancer in and Mr. Ulbricht's mother is currently battling uterine cancer. With so many of their close friends and family sharing stories of their own relation to the disease, the desire to do something grew into what is now a gala benefit for the incredible work that the American Cancer Society does through research initiatives as well as patient and family service programs. The benefit brings together artists from leading dance companies from New York City and beyond for a night of beautiful performances, world premieres and great company. Since its inauguration, Dance Against Cancer has raised over 0,000 in support of the American Cancer Society.
About The American Cancer Society
The American Cancer Society combines an unyielding passion with nearly a century of experience to save lives and end suffering from cancer. As a global grassroots force of more than three million volunteers, we fight for every birthday threatened by every cancer in every community. We save lives by helping people stay well by preventing cancer or detecting it early; helping people get well by being there for them during and after a cancer diagnosis; by finding cures through investment in groundbreaking discovery; and by fighting back by rallying lawmakers to pass laws to defeat cancer and by rallying communities worldwide to join the fight. As the nation's largest non-governmental investor in cancer research, contributing more than .4 billion, we turn what we know about cancer into what we do. As a result, more than 11 million people in America who have had cancer and countless more who have avoided it will be celebrating birthdays this year. To learn more about us or to get help, call us any time, day or night at 1.800.227.2345 or visit cancer.org.