Dance New Amsterdam files for Chapter 11 Bankruptcy Reorganization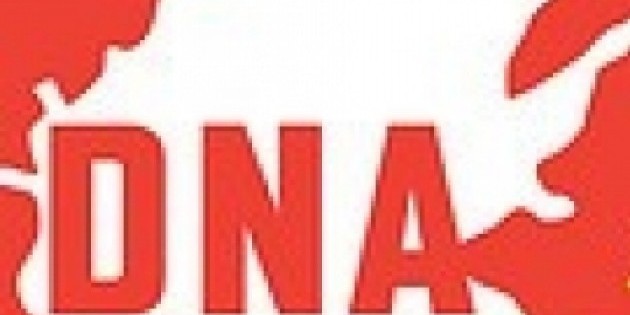 Most importantly - DNA is open. Classes and performances will continue
DANCE NEW AMSTERDAM FILES
FOR CHAPTER 11 BANKRUPTCY REORGANIZATION
Filing Provides a Positive Opportunity for Organization to Work with Creditors and Public Officials to Continue to Offer Innovative Dance Education, Training, Performance and Entrepreneurial Career Development Opportunities
NEW YORK, May 29, 2013 – On May 27, 2013, Dance New Amsterdam, Inc. (DNA), NYC's foremost progressive dance education and performance center, filed for Chapter 11 bankruptcy reorganization. The announcement coincides with a repossession motion from the landlord. This filing allows DNA to continue daily operations without interruption, and provides time to complete its ongoing Building Blocks to Recovery Plan, already well underway, with its partners, city officials and landlord without threat of closure. DNA's bankruptcy attorney, Irina Kushel and nonprofit law and real estate attorney Jeremy L. Havens are representing DNA.

Under the direction of Executive and Artistic Director Catherine A. Peila, Dance New Amsterdam has already initiated a five-year recovery plan. As part of this plan the organization has previously negotiated a lease settlement that lowered lease costs and obtained forgiveness of some of its debt. The organization has responsibly reduced general operating and programming expenses from .6 million to .3 million annually, cut deficits by .2 million, increased individual and philanthropic giving by 45% and earned income by 25%. The organization has also pushed forward with great dedication to develop key partnerships and strengthen its board of directors.

Despite Dance New Amsterdam's successes, decisions made by former leadership left DNA with a sizeable debt burden that severely restricted its capacity to become a sustainable non-profit organization. In FY12, DNA's income covered its operating expenses but it was not able to cover costs related to servicing its debt.

"DNA's executive team, faculty, and board of directors have worked diligently over the past five years to create strong programs and a business structure that supports DNA's mission. These efforts, combined with the support of cultural leaders, have put us on the road to recovery," says DNA's Catherine Peila. "The decision to file for Chapter 11 reorganization protection provides us with the time to solidify agreements with new partners, increase funding and most importantly, continue to serve the New York City's vibrant community of performing artists and avid cultural supporters."

DNA employs 18 full-time staff members, over 250 professional faculty members and over 650 artists through commissioned and produced work. The organization serves more than 30,000 students and performers, over 700 dance companies and performing arts groups – offering thousands of audience members access to visual and performing arts. In all, DNA impacts close to 80,000 individuals yearly through its programs and partnerships, 130-seat theater, six state-of-the-art studios, gallery, and artist administration space. DNA has an economic impact of over 12 million dollars for local businesses and the New York City economy.


About Dance New Amsterdam
Founded in 1984, DNA provides a community hub for the highest quality dance training, choreographic exploration and innovative performance, developing new audiences and bridging communities. It provides valuable opportunities for the aspiring, emerging and established artist, including daily classes, certification courses, commissions and artistic residencies, along with studio and administrative office subsidies. DNA encourages professionalism, entrepreneurial cross-disciplinary initiatives, community engagement and diverse artistic expression. It was the first nonprofit arts organization to move to Lower Manhattan after 9/11, serving as a renewing force in NYC's cultural landscape. To learn more about DNA and supporting its programs through charitable donations, visit www.dnadance.org

DNA is a 501(c)(3) nonprofit organization and its 2012-2013 programming is made possible through the generosity of its supporters. As of July 2012, public funding provided by: New York City Department of Cultural Affairs in partnership with the City Council; and New York State Council on the Arts with the support of Governor Andrew Cuomo and the New York State Legislature. Private funding provided by: Bloomberg Philanthropies, with support from the Kennedy Center/DeVos Institute; The MAP Fund, a program of Creative Capital supported by the Doris Duke Charitable Foundation and the Rockefeller Foundation; Mertz Gilmore Foundation; Jerome Robbins Foundation; Doris Duke Charitable Foundation; and FJC, a Foundation of Philanthropic Funds. In-kind support from: Arts & Business Council, Fox Rothschild LLP, Pillsbury Winthrop Shaw Pittman LLP, Volunteer Lawyers for the Arts, and Materials for the Arts. Additional support provided by our Advisors, Programming Partners, Neighborhood Partners, International Partners, and DNA's community of individual donors. Dance New Amsterdam is part of The Lower Manhattan Arts League and its downtown festivals, made possible by generous support from The New York Community Trust – LuEsther T. Mertz Advised Fund. For a full list of DNA's partnerships, visit www.dnadance.org.