2013 Dancenow Joe's Pub Festival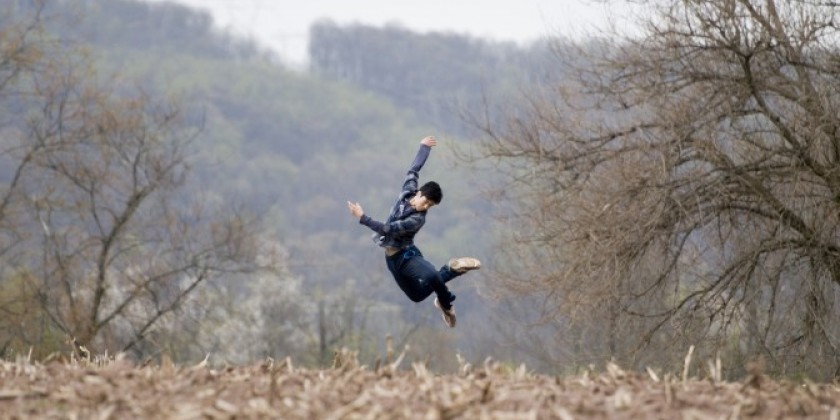 October 9-12, 2013
DANCENOW Joe's Pub Festival
October 9–12, 2013
Encore Performance on October 19, 2013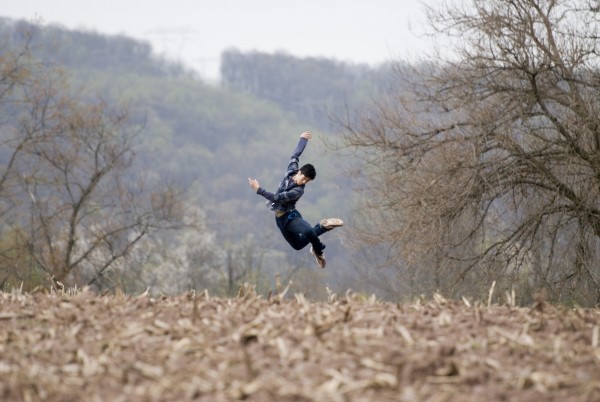 Image: Junichi Fukuda by Jennifer Jones
New York, NY, July 1, 2013 – After a decade of successfully presenting dance on New York City's "best tiny stage," DANCENOW is honored to kick off The Public Theater's fifteenth anniversary celebration of Joe's Pub with the 2013 DANCENOW Joe's Pub Festival. Noted for its adventurous short-takes format, the annual DANCENOW festival presents some of the most exciting and innovative dance makers in a cabaret-style showcase every fall. The 2013 festival will feature performances by forty choreographers over four evenings, Wednesday, October 9 to Saturday, October 12. The festival's encore performance will be presented on Saturday, October 19. All performances are at 7pm. The full festival lineup is listed below.
This season, all festival participants will take the DANCENOW Challenge, which asks artists to create a clear and complete artistic statement, in five minutes or less, for the specifics of the Joe's Pub stage. Each evening audience members will be asked to vote for the work that best meets this challenge. The winners, four in total, will receive a weeklong creative residency at DANCENOW Silo on Kirkland Farm in Bucks County, Pennsylvania. Additionally, the top ten works selected from the four shows will be presented at the encore performance on October 19. At the completion of the festival, DANCENOW's producers and advisors will select one artist whose work overall best meets the DANCENOW Challenge. The winner will receive a ,500 development stipend and a weeklong creative residency at DANCENOW Silo on Kirkland Farm.
Tickets are 5 in advance/0 at the door. Tickets can be purchased by calling 212-967-7555, online at www.joespub.com, and in person at The Public Theater box office from 1pm to 6pm. Joe's Pub at The Public Theater, 425 Lafayette Street (between East 4th Street and Astor Place). Subway: N/R trains to 8th Street/NYU or 6 train to Astor Place.
2013 DANCENOW Joe's Pub Festival lineup:
Wednesday, October 9
binbinFactory/Satoshi Haga & Rie Fukuzawa
Mark Dendy
Jennifer Edwards/JenEd Productions
Shannon Gillen + Guests
The Good to Go Girls
Jamal Jackson Dance Company
Heidi Latsky Dance
John-Marc Owen Presents
Claire Porter/PORTABLES
RG Dance Projects-Ruben Graciani
Thursday, October 10
b&company|dance/Bryan Stimpel
BIGMANARTS/Lawrence Goldhuber
Clare Cook Dance Theater
danceTactics performance group
Harlem Dance Club
Sara Joel
Deborah Lohse
TAKE Dance
Tze Chun Dance Company
WKcollective



Friday, October 11
10 Hairy Legs
277DanceProject
Jane Comfort and Company
Maura Nguyen Donohue/inmixedcompany
Aaron Draper
Cori Marquis + the Nines [IX]
Donnell Oakley
The Raving Jaynes
Magdalene San Millan
Steeledance
Saturday, October 12
The Bang Group
Tricia Brouk
Ensemble Dance/Pilar Castro Kiltz
Junichi Fukuda
Mettin Movement
Pengelly: Projects
Amber Sloan
Megan Williams/ModConProjects
Marni and Ellis Wood
Yin Yue
About DANCENOW
DANCENOWNYC is produced by directors Robin Staff, Sydney Skybetter, and Tamara Greenfield.
Over the past decade of producing dance at Joe's Pub, it has been the very limitations of presenting work on The Pub's tiny stage, where the audience is in such close and intimate proximity, which has inspired such beloved works as Doug Elkin's Fräulein Maria, David Parker's ShowDown and Misters and Sisters, and Nicholas Leichter's The Whiz. Taking this unique catalyst for creativity very seriously, DANCENOW moved the festival series exclusively to Joe's Pub in 2011. Now, entering its third season at the pub, the DANCENOW Joe's Pub Festival has established a proven track record as a testing ground for the creation of new work specific for New York City's 'best tiny stage,' including: Kyle Abraham's Heartbreak and Homies, Nicole Wolcott and Vanessa Walter's Alley of the Dolls, Monica Bill Barnes' Snow Globe Show, Camille Brown's One Second Past the Future, Nicholas Leichter's Twenty Twenty, Take Dance's Somewhere Familiar Melodies, and most recently, Adam Barruch's My Name is Barbra ADAM!
Dedicated to providing artists with across-the-board-assistance for the creation and development of new work, DANCENOW sees the fall festival with its "challenge initiative" as the beginning of a long-term relationship with today's artists, that includes paid performance and teaching opportunities in Bucks County, PA, through DANCENOW Silo and DANCENOW SteelStacks, as well as commissions to create a full-evening work for the DANCENOW Joe's Pub Commissioned Artist Series. For more information, visit DANCENOWnyc.org.