This week at Movement Research: Jeremy Nelson, Ori Flomin, and Antonia Baehr's Workshop on Laughter‏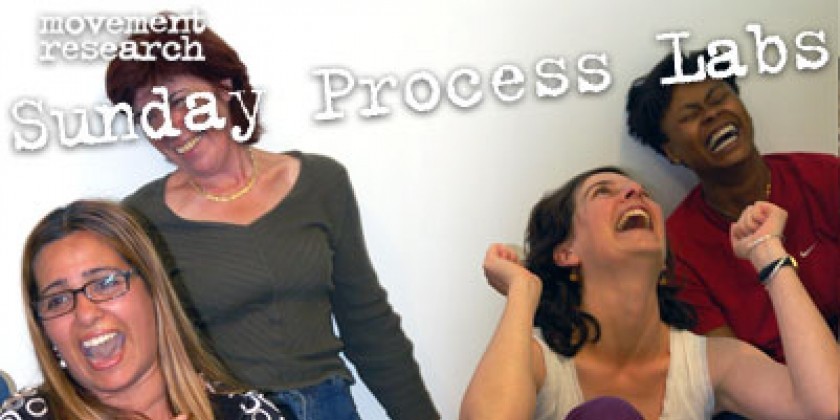 Company:
Movement Research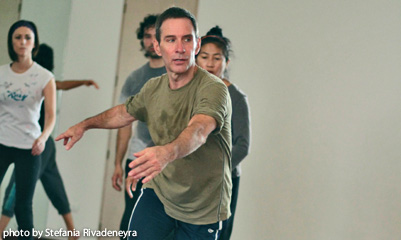 AFTERNOON CLASSES with JEREMY NELSON
October 14-18
MON - FRI  12:30-2:30pm
Avenue C Studio, 55 Avenue C
$14 per class
Drop-ins welcome: no pre-registration required
Movement Research Class Cards applicable
Buy a class card
 
Jeremy Nelson is a dancer/choreographer and teacher. He was a member of the Stephen Petronio Dance Company, and has also danced in the work of David Zambrano, Susan Rethorst, Luis Lara Malvacías, in his own work, and with improviser Kirstie Simson. He was the recipient of a "Bessie" for performance and in 2004 was awarded a Guggenheim Fellowship for choreography... Read more.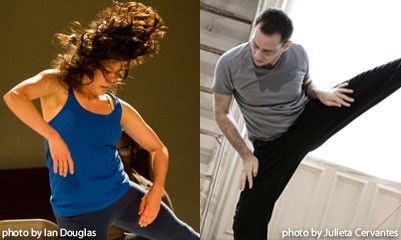 Ori Flomin Morning Class 
Starts this week!
October 14-25 M W F 10am-12pm $14
Eden's Expressway, 537 Broadway
The class encourages students to increase their movement possibilities and take risks in dancing by maximizing the benefits of the warmed-up body. The warm-up moves smoothly from floor to standing with a strong focus on anatomy to strengthen connections of correct alignment with an increase of fluidity in the joints... Read more.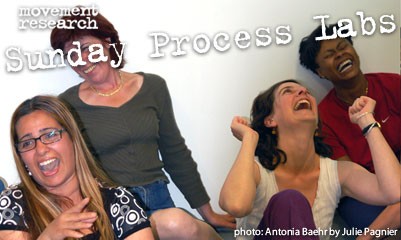 SUNDAY PROCESS LAB WITH
ANTONIA BAEHR
October 20  SUN  5-8pm
Eden's Expressway, 537 Broadway
$5
RSVP here
Workshop on Laughter
In this workshop, Antonia Baehr proposes to share an artistic practice around the performance LAUGH. It is for all public. LAUGH is a piece about laughing as laughing. For the length of the piece Antonia Baehr explores this expression as a sovereign entity, in separation from causal baggage; jokes, tickles, narrative, humor, joy, looking at the thing itself: the sound and shape, the music, choreography and drama, the rhythm and the gesture of laughter...

Antonia Baehr is a choreographer. What characterizes her is a non-disciplinary work and a method of collaboration with different people, using a game-structure with switching roles: each person is alternately director / author / host and performer / guest for the other one. In 1994 she co-founded the Berlin-based performance group "ex machinis". She graduated in Film and Media Arts at the Hochschule der Künste Berlin with Valie Export (1996) and obtained a DAAD-grant and a Merit Scholarship for the School of The Art Institute of Chicago. There she completed her Master in Performance with Lin Hixson of the performance group Goat Island and began collaborating with William Wheeler. Since 2000 she is based in Berlin... Read more.

Future Sunday Process Labs led by:
niv Acosta  Nov 3
Elena Demyanenko Dec 15
Melanie Maar Feb 16