Stephen Petronio Company - 30th Anniversary Season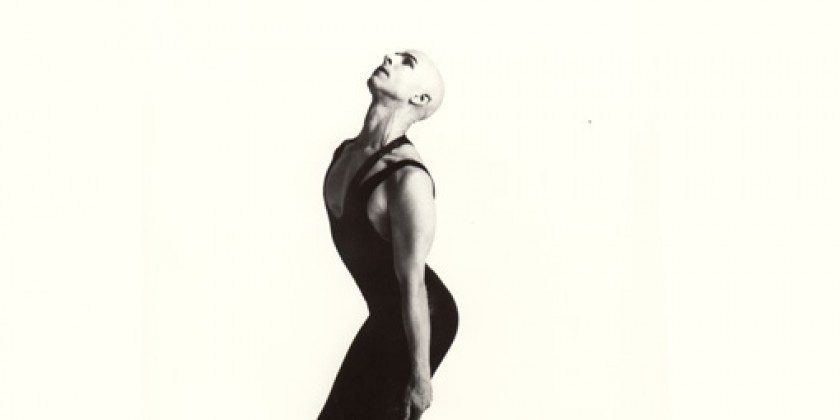 Company:
Stephen Petronio Company
Stephen Petronio Company
30th Anniversary Season
April 8–13, 2014, at The Joyce Theater
Season Features Two World Premieres and a Revival of Petronio's
Acclaimed Strange Attractors (Part I)
Updated: January 29, 2014 – Stephen Petronio Company kicks off its 30th anniversary with a weeklong season at The Joyce Theater, April 8–13, 2014. The program features two world premieres: Locomotor, a full company work with an original score by hip-hop experimentalist Michael Volpe (aka Clams Casino) and costumes by Narciso Rodriguez; and Stripped, performed by Petronio, set to Philip Glass's Étude no. 5 for piano, with a visual element by Janine Antoni. The program also includes the luxurious Strange Attractors (Part I) from 1999, with an original score by Michael Nyman. Esteemed dancer Melissa Toogood joins Petronio's company of ten fiercely elegant and powerful dancers in Locomotor. Lighting design is by Petronio's longtime collaborator Ken Tabachnick.
For thirty years, Stephen Petronio, acclaimed for his bold, kinetic works and adventurous collaborations with composers, visual artists, and fashion designers, has pushed his distinctly virtuosic movement language to new realms of experimentation. His unique language speaks to the intuitive possibilities of the body within the shifting sphere of the cultural moment, and he continues to create a haven for dancers with a keen interest in history and an appetite for the unknown. Described by The New York Times as "One of the few contemporary dance makers who have created an instantly recognizable style…fresh and unpredictable…infused with emotional texture and wit," Petronio's 30th anniversary season offers new and past works that are true to form.
Petronio's new group work, Locomotor, addresses the elemental act of bodies traveling—extreme locomotive states that cast the dancers in a careening mix of action forward and backward through time and space. In this work, Petronio's interests in gender and form, visible throughout the Company's history, collide with a starkly immediate present. Locomotor features an original score by electronic hip-hop innovator Clams Casino, whose genre-defying output has been attracting attention and accolades since he started making music in 2006. Heightening the collaboration's resonance, Petronio and Volpe are cousins in a close extended family. "Michael and I have a longstanding and intuitive understanding of each other's art," says Petronio. "With Locomotor, we are searching for parallel textures in raw sonic and physical states that push each other into new territory."
The second premiere, Stripped, performed by Petronio, pairs his raw, visceral movement language with Glass's moody rumination Étude no. 5. Completing the program is a revival of the Petronio's acclaimed Strange Attractors (Part I). Inspired by chaos theory, Strange Attractors employs an energetically extended physicality within shifting, mercurial terrains. Nyman creates a lush canvas for Petronio's riot of hard-edged and formal romanticism.
The dances are performed by Julian De Leon, Davalois Fearon, Joshua Green, Gino Grenek, Barrington Hinds, Natalie Mackessy, Jaqlin Medlock, Stephen Petronio, Nick Sciscione, Emily Stone, Joshua Tuason, and guest dancer Melissa Toogood.
Performances run April 8–13, 2014 (Tuesday and Wednesday at 7:30pm, Thursday through Saturday at 8pm, and Sunday at 2pm and 7:30pm). The Company's Benefit Gala is Wednesday, April 9. A post-performance discussion is scheduled for Thursday, April 10. Tickets range from $10 to $59. Prices are subject to change. Tickets can be purchased by calling JOYCECHARGE at 212-242-0800, or online at www.joyce.org. For tickets to the Company's Gala on April 9, call 212-473-1660. The Joyce Theater is at 175 Eighth Avenue (at 19th Street) in Manhattan.
About the Stephen Petronio Company
Stephen Petronio was born in Newark, NJ, and received a B.A. from Hampshire College in Amherst, MA, where he began dancing in 1974. Initially inspired by the dancing of Rudolf Nureyev and Steve Paxton, Petronio was the first male dancer of the Trisha Brown Company (1979–1986). He formed Stephen Petronio Company in 1984, and has created over 40 works for his company. Petronio has received numerous honors, including a John Simon Guggenheim Fellowship, as well as awards from the Foundation for Contemporary Performance Arts, New York Foundation for the Arts, an American Choreographer Award, and a New York Dance and Performance "Bessie" Award.
Petronio has built an extraordinary body of work with some of the most exciting and inventive contemporary artists, including composers Atticus Ross, Valgeir Sigurðsson, Nico Muhly, Fischerspooner, Rufus Wainwright, Lou Reed, Laurie Anderson, Son Lux, James Lavelle, Michael Nyman, Sheila Chandra, Diamanda Galás, Wire, Lenny Pickett, and David Linton; visual artists Janine Antoni, Cindy Sherman, Anish Kapoor, Donald Baechler, Matthew Brandt, and Stephen Hannock; and fashion designers John Bartlett, Jillian Lewis, Adam Kimmel, Benjamin Cho, Michael Angel, Tony Cohen, Rachel Roy, Tara Subkoff, Tanya Sarne/Ghost, Leigh Bowery, and Manolo.
Petronio is the first artist-in-residence at The Joyce Theater (2013–2015). He recently collaborated with visual artist Janine Antoni on a video artwork entitled Honey Baby (2013), and will soon release his memoir, Confessions of a Motion Addict.
Stephen Petronio Company has performed in 26 countries throughout the world, including over 35 New York City engagements with 17 seasons at The Joyce Theater. The Company has been commissioned by Dance Umbrella Festival/London, Hebbel Theater/Berlin, Theater Scène National de Sceaux/France, Festival d'Automne/Paris, CNDC Angers/France, The Holland Festival, Festival International Montpellier-Danse/France, Danceworks UK Ltd, Cannes International Danse Festival, and in the U.S. by San Francisco Performances, The Joyce Theater, UCSB Arts & Lectures, Wexner Center for the Arts, Walker Art Center, and White Bird, among others. Over the past year, the Company performed at the American Dance Festival in Durham, NC; in Irvine, CA; Dallas and Houston, TX; Chicago, IL; Vancouver, Canada; and Boston, MA. Upcoming engagements include performances in Davis and San Francisco, CA; Portland, OR; and Scottsdale, AZ.
Stephen Petronio Company's 2013–14 season is made possible in part with public funds from The National Endowment for the Arts, New York State Council on the Arts, NYC Department of Cultural Affairs in Partnership with the City Council, and with additional support from Dance/USA's Engaging Dance Audiences, the Dorothea Leonhardt Fund, Communities Foundation of Texas, The Harkness Foundation for Dance, Joseph & Joan Cullman Foundation for the Arts, and the New England Foundation for the Arts with funding from the Doris Duke Charitable Foundation.
For more information about the company, visit www.stephenpetronio.com.