CUNY launches dance program to support NYC choreographers and dance companies‏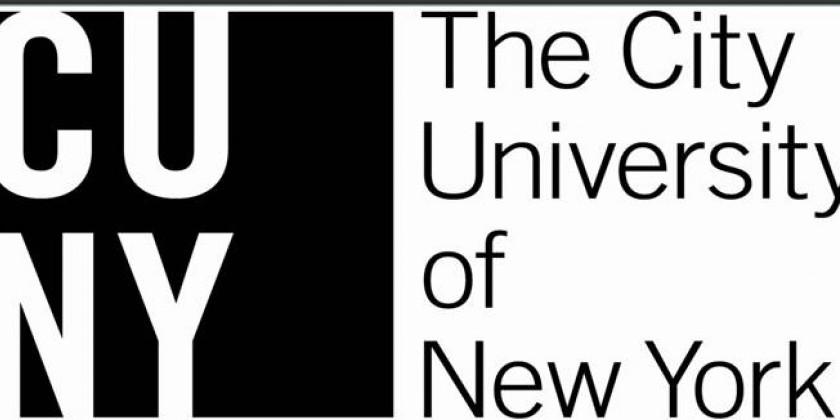 Company:
CUNY
CUNY LAUNCHES DANCE PROGRAM TO SUPPORT
NEW YORK CITY'S DANCE COMPANIES AND CHOREOGRAPHERS
The City University of New York launched today the CUNY Dance Initiative (CDI), a residency program providing rehearsal and performance space to NYC choreographers and dance companies. The new program, which brings a host of benefits to both CUNY campuses and local dance artists, is supported by a lead $200,000 two-year grant from the New York Community Trust, with additional two-year funding from the Mertz Gilmore Foundation. 
Starting this summer, 11 CUNY campuses in all five boroughs will host a total of 12 to 14 residencies, which will range from a rehearsal period only to larger residencies that may include master classes, open rehearsals, lecture-demonstrations and performances.  CUNY Dance Initiative subsidies will assist the colleges with artist fees, rehearsal expenses, marketing efforts, and other costs.
"The CUNY Dance Initiative is an exciting collaborative partnership and will enrich campus life and expand opportunities for local artists.  We are delighted to welcome so many talented dancers and choreographers to our campuses and grateful to the New York Community Trust and Mertz Gilmore Foundation for bringing this creativity to our communities," said CUNY Interim Chancellor William P. Kelly.
"There's a premium on space for artists in New York, so we're thrilled to help more dancers have residency space on CUNY campuses," said Kerry McCarthy, program officer for arts and historic preservation at the New York Community Trust.
Choreographers who live in New York City may apply for a residency through an open application process beginning Tuesday, April 15.  Guidelines and applications are available at www.cuny.edu/danceinitiative.  Residencies in the first round must take place between June 1 and December 31, 2014.  A request for proposals for the 2015 residency period will be announced in the fall.
The centralized application process solicits a range of dance styles. Each campus will select its residency companies, determine what resources it can provide and establish an appropriate budget for each project.
The CUNY Dance Initiative was  developed in response to the Andrew W. Mellon Foundation's report in 2010, "We make Do," which cited the critical need  for affordable dance rehearsal space in New York City, and mentioned available performing arts centers and other spaces on CUNY campuses.  A successful pilot project last year supporting choreographic residencies and performance opportunities on four CUNY campuses prompted CDI to expand its scope.
CUNY colleges and performance centers participating in 2014 include: City College Center for the Arts at Aaron Davis Hall; Hunter College Dance Department; OnStage at Kingsborough Community College; Brooklyn Center for the Performing Arts at Brooklyn College; LaGuardia Performing Arts Center at LaGuardia Community College; Hostos Center for the Arts and Culture at Hostos Community College; Kupferberg Center for the Arts at Queens College; Queensborough Community College Health, Physical Education and Dance Department; John Jay College of Criminal Justice's Gerald W. Lynch Theater; Lehman College's Theater and Dance Program; and the Department of Creative and Performing Arts at the College of Staten Island.
A major goal of the project is to build audiences for dance in New York City.  "The project provides dance artists and companies with welcome opportunities to engage with more New Yorkers in all five boroughs," says Lane Harwell, executive director of the service organization Dance/NYC.  "Participants may also develop new and meaningful relationships with presenters and local colleges, which they might not have previously sought or realized could be resources for them."
About The City University of New York:
The City University of New York is the nation's leading urban public university. Founded in New York City in 1847, the University comprises 24 institutions: 11 senior colleges, seven community colleges, the William E. Macaulay Honors College at CUNY, the CUNY Graduate School and University Center, the CUNY Graduate School of Journalism, the CUNY School of Law, the CUNY School of Professional Studies and the CUNY School of Public Health.   The University serves more than 270,000 degree-credit students and 218,083 adult, continuing and professional education students. College Now, the University's academic enrichment program, is offered at CUNY campuses and more than 300 high schools throughout the five boroughs of New York City. The University offers online baccalaureate degrees through the School of Professional Studies and an individualized baccalaureate through the CUNY Baccalaureate Degree. Nearly 3 million unique visitors and 10 million page views are served each month via www.cuny.edu, the University's website.