Brooklyn based JKing Dance Company presents 'RelinQuish' at the Ailey Citigroup Theater‏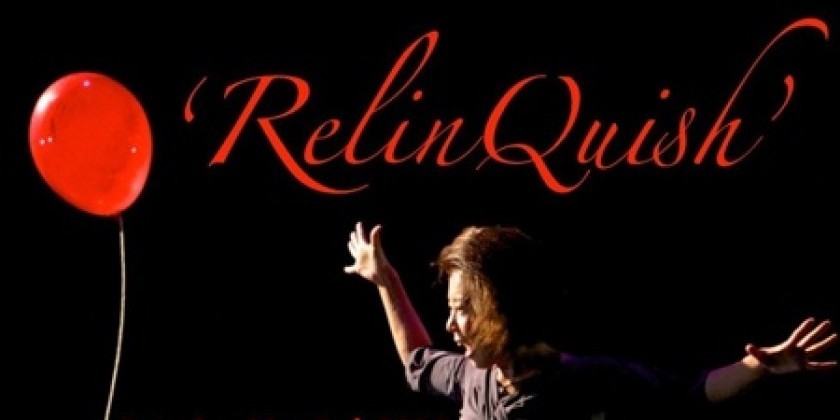 Company:
JKing Dance Company
Brooklyn based JKing Dance Company presents 'RelinQuish'
At The Ailey Citigroup Theater / Joan Weill Center for Dance on May 3
******
Tickets for matinee and evening shows on sale now       
[April 24, 2014, New York, NY] – Brooklyn based JKing Dance Company (JKDC) will be presenting 'RelinQuish' --'LISTEn' and 'Com•part•men•tal•Eyes' ~ section A and B, at The Ailey Citigroup Theater / Joan Weill Center for Dance in Manhattan on May 3.  The performance by the all-female company features original choreography by JKDC Founder and Artistic Director Joyce King.  Described as 'Dramatic Contemporary,' JKDC's amalgam of ballet, jazz, modern, and acting brings an intimate view to our repertory—intermingling the physicality and emotion of dance to stimulate communication on sensitive topics.
In 'LISTEn', King examines disruption of innocence through trauma, and the way a singular event, such as the shootings at the Sandy Hook Elementary School, can irrevocably change our lives.  King's newest work, 'Com•part•men•tal•Eyes'~section A and B', is a meditation on the divisions and power structures that exist within us; exploring how the mind protects itself, how we attempt to protect others, and questioning the efficacy of protection.
"Our goal is to inspire the audience to examine possible preconceptions about mental disorders," says King.  "These works mark our initial look into such topics, with an expanded project on mental disorders planned for May 2015."
Known for their accessibility, JKDC will offer a Q & A following the performance.  Their desire for these "talk back" sessions is to bring a deeper understanding of JKDC's work and process and to gain feedback from the audience's experience.
Tickets for JKDC's 'RelinQuish' on May 3 at The Ailey Citigroup Theater / Joan Weill Center for Dance (405 W 55th St, NY NY) are on sale now via http://www.brownpapertickets.com/event/569156
For more information on JKDC visit www.JoyceKingDance.com
Praise for JKDC
"Most people know me as an actress, but the truth of it is that I started off as a dancer so my heart is always first and foremost in the dance world.  The most powerful women are up there and it's just an empowering dance company for women.  The choreography is so fluid, so great, so special."
Ilene Kristen / Actress, ABC's "One Life To Live," "Ryan's Hope"
"That I actively engaged in the speculation and possible interpretations is a testament to the power of all three pieces to draw the audience in--in a sense, inviting us to share in the creative process by triggering our own sensibilities and experiences."
Marilyn Larkin / ExploreDance, 2013
"JKing Dance Company dancers are strong - in their technique, stamina and athleticism."                                                        
Jennifer Theresa / Dance Examiner, 2013
"…Undeniably emotional, unabashedly raw, and most importantly real. Artistic Director and Choreographer, Joyce King allows herself to be vulnerable as both artist and person…"
J.Thompson / Examiner, 2012