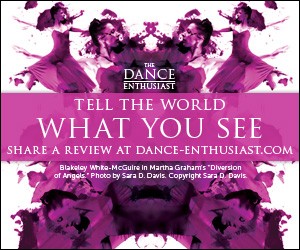 Arthur Mitchell and Dr. Chuck Davis Honored by 2014 Bessie Awards‏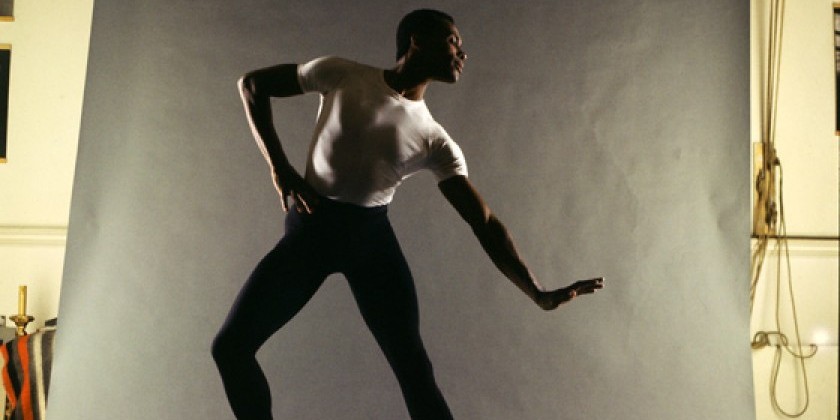 Company:
Dance/NYC
ARTHUR MITCHELL TO RECEIVE 2014 BESSIE AWARD FOR LIFETIME ACHIEVEMENT IN DANCE AND DR. CHUCK DAVIS TO RECEIVE 2014 BESSIEAWARD FOR OUTSTANDING SERVICE TO THE FIELD OF DANCE
 
NEW YORK, September 9, 2014 – The New York Dance and Performance Awards (The Bessies), NYC's premier dance awards honoring outstanding creative work in the field, announces Arthur Mitchell, founder of Dance Theatre of Harlem, as the recipient of the 2014 NY Dance and Performance Award for Lifetime Achievement in Dance and Dr. Chuck Davis of DanceAfrica! for Outstanding Service to the Field of Dance. These awards will be presented at the 30th Annual Bessie Awards ceremony at the legendary Apollo Theater on Monday, October 20.
 
The Bessies are recognizing Arthur Mitchell as a man of singular vision whose life has been spent as a pioneer in a field bound by tradition. Upon creating the first African-American classical ballet company, Dance Theatre of Harlem, a groundbreaking affirmation of the potential in each of us to exceed preconceived expectations was realized. As a dancer Mitchell played a role in shaping George Balanchine's vision of neoclassicism in ballet, and later, as an artistic director he carried that vision forward in unexpected ways. He brought the innovative teacher Bessie Schonberg (for whom The Bessies are named) in to teach his company members choreography in the early 90s, and built an eclectic repertoire that ranged from classical to contemporary, featuring works by artists as varied as Manuel Alum, David Gordon, Geoffrey Holder and Talley Beatty. Throughout his career, he has used art to transcend boundaries of every kind.
 
A Harlem, New York native, Mitchell trained at High School of the Performing Arts and the School of American Ballet before his debut as the first African-American male dancer with the New York City Ballet in 1955. By 1956, he had been promoted to principal, and danced many featured roles including Puck in A Midsummer Night's Dream and the pas de deux in Agon. The latter was created specifically for Mitchell, alongside Diana Adams, by choreographer and NYCB founder, George Balanchine. In 1966, Mitchell organized the American Negro Dance Company, which represented the U.S. at the first World Festival of Negro Arts in Senegal, Africa, and in 1967, he founded the National Ballet Company of Brazil in Rio de Janeiro.
 
Inspired by the assassination of Dr. Martin Luther King, Jr., Mitchell returned to Harlem with a clear mission to provide dance opportunities for his community's children. Funded in large part from Mitchell's pocket, with the assistance of his mentor and ballet instructor Karel Shook, Dance Theatre of Harlem was born in 1969 in a church basement, with only 30 students. Within two months, the student body grew to 400. The company held its first professional performance in 1971. Though the company ceased performing in 2004 due to budgetary restraints, it returned in 2012, with a bright future ahead. Now under the artistic direction of Virginia Johnson, DTH is world renowned as one of the foremost multicultural dance companies, and has fostered the careers of countless great dancers and choreographers including Homer Bryant, Renee Robinson and Robert Garland. The Dance Theatre of Harlem School continues to offer training to more than 1,000 young people annually, opening its doors to children regardless of their financial situation.  Arthur Mitchell didn't just excel as a ballet dancer, nor did he just cofound an extraordinary ballet company, he used art to transcend boundaries. 
 
Dr. Charles "Chuck" Davis, known widely as Baba Chuck, is being recognized for the creation and stewardship of the revolutionary dance festival, DanceAfrica!,which has been single handedly responsible in peaking the American public's familiarity with and appreciation of African dance and culture. This fall Dr. Davis embarks upon his final year as artistic director of DanceAfrica!. He has dedicated his life to bringing all Americans, regardless of cultural background, together as one through the joyous beauty of African dance, music and art. Through extensive travels to Africa he has successfully built cultural bridges, bringing many of the continent's leading dance companies to America often for the first time.
Onstage, his extraordinary brilliance, humor, personal magnetism and generosity of spirit brings thousands of strangers to their feet, smiling and clapping and hugging each other. As an educator, his impact is felt through several generations of dancers, choreographers, dance teachers and their young students. In creating one of the most popular celebrations of the year in Brooklyn and beyond, he created an ongoing chance for dialogue and opportunity for Afro-arts in this country. And his work throughout the year continues to influence and invigorate dance artists, audiences, and educators across the country. 
 
With a dance career spanning over 70 years, Dr. Davis has traveled the world as a performer, teacher, advocate and choreographer.  He is founder of the Chuck Davis Dance Co. and the African American Dance Ensemble in Durham, NC. In 1977, Davis founded DanceAfrica!, an annual celebration centered on showcasing African and African-American traditions and art forms. The first celebration offered five performances in the BAM Playhouse—Arthur Hall, Charles Moore, Chuck Davis, Dinizulu, and the International Afrikan American Ballet. The festival has continued to expand, and is now recognized as the country's largest annual celebration of African and African-American dance. Participating companies have ranged in style from indigenous African to urban American hip hop, and the celebration has expanded to cities including Chicago, Washington DC, Los Angeles, Miami, Minneapolis, Philadelphia, and many more. DanceAfrica! is also dedicated to continuing education, with various educational programs and master classes.
 
"This year, The Bessies' 30th, is an amazing time to recognize two leaders in African American dance—Arthur Mitchell and Chuck Davis. These men are trailblazers in the world of dance, and have paved the way for countless dancers, teachers and choreographers who have and will come after them," said Lucy Sexton, Director of the NY Dance and Performance Awards.
 
The Bessies, termed by The New York Times as "the dance world's version of the Academy Awards," will take place on Monday, October 20, 2014 at 8:00 pm at the legendary Apollo Theater in New York City. The 2014 ceremony, produced in partnership with Dance/NYC, will mark The Bessie Awards' fourth year at the Apollo Theater. Tickets are on sale now, starting at $10. See ticketmaster.com.
 
###
 
ABOUT THE BESSIES      

Produced in partnership with Dance/NYC, the NY Dance and Performance Awards have saluted outstanding and groundbreaking creative work by independent dance artists in NYC for 30 years. Known as "The Bessies" in honor of revered dance teacher Bessie Schoenberg, the awards were established in 1984 by David White at Dance Theater Workshop. They recognize exceptional work in choreography, performance, music composition and visual design. Nominees are chosen by a 40-member selection committee, comprised of artists, presenters, producers, and writers. All those working in the dance field are invited to join the NY Dance and Performance League, as members participate in annual discussions on the direction of the awards and nominate members to serve on the selection committee. This year's 30th Anniversary Bessie Awards will be held at The Apollo on Monday October 20, 2014.
 
Photograph: Arthur Mitchell in Agon, photographer Anthony Crickmay, mid 20th century.