LeeSaar The Company and OMTA present CLOSE UP: A full-immersion art-party experience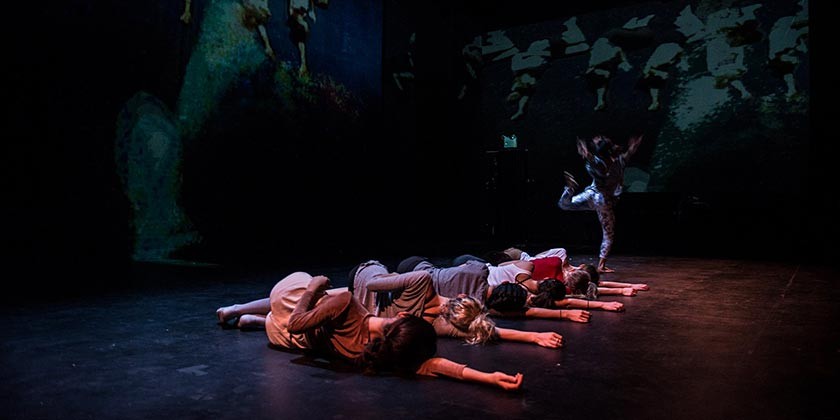 Company:
LeeSaar The Company and OMTA
A full-immersion performance / art-party conceived, created and performed by multimedia artists of OMTA and LeeSaar The Company with special guests, live music and open bar.
Do touch the artwork. Do not turn off your cell phone. Do walk, talk, laugh and drink during the performance. Get ready for a CLOSE-UP.
In CLOSE UP, the technology meets live performing arts. The elaborate high-tech setup (consisting of OMTA-coded custom software, motion sensors, multiple cameras around the space and large-scale interactive projections that encompass the audience) is a backbone of what eventually becomes a celebration of sensual presence. Unlike other immersive works seen in NYC recently, this one is not limited by a specific space marked by history nor connected to a single, linear narrative. Open-ended and unscripted, CLOSE UP is all about possibilities. The sensory input is there to allow the audience to experience the space, the dancers, the visuals, the music, the chatter of the crowd – and eventually, the groove of their own bodies.
Tickets: $35, available online and at the door.

Video trailer: