Triskelion Arts Presents... Red Gloves & Josselyn Levinson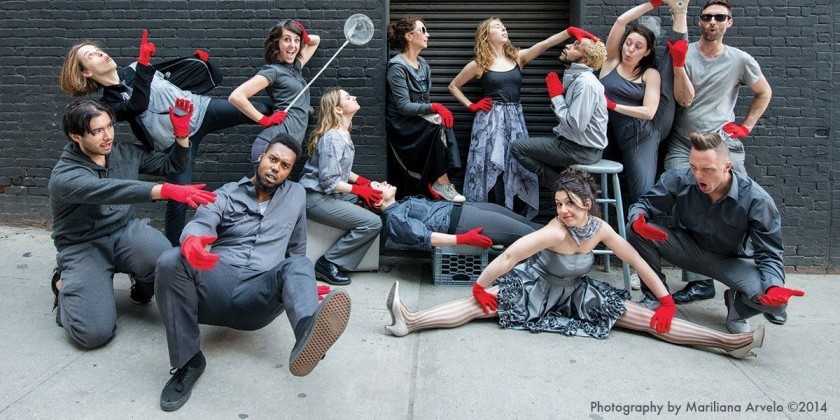 Company:
Triskelion Arts
Triskelion Arts Presents... Red Gloves and Josselyn Levinson
Friday and Saturday, February 13 - 14, 2015
8pm at Triskelion Arts' Aldous Theater*
118 N. 11th Street, 3rd Floor, Brooklyn, NY 11249
*Please note the change of location!
TICKETS: $16 -- www.brownpapertickets.com/event/876031
It warms the very cockles of Triskelion Arts' heart to present Red Gloves (Billy Schultz) and Josselyn Levinson (of Tough Cookie Dance) hand-in-hand for this shared program in honor of Valentine's Day! The two flirtatious companies fabulously confabulate on romance this February in the Muriel Schulman Theater in a darling evening of dance, chemistry, crying, and chocolate.
About the Work
Red Gloves takes on Love! With the death of St. Cupid, what will become of hopeless romantic Flannery O'Mally? What will become of her sensitive and desirous heart? Featuring The Ultimate Man, the great Young BeGrown, Diva Delirium, and the Valentine's Day Ninja. With St. Cupid dead, what's the power of love? The Red Gloves' theatrical hijinks combine the rigor of dance, the expressiveness of theater, and an indulgent sense of humor that pulls no punches but are sure to pull on your heartstrings. 
Josselyn Levinson, of Tough Cookie Dance, shares her privates in a new group, dance-theater piece, love letters:
Dear you,
We had a great time. I felt things. You felt things, too... I think. I'm not sure. It's not you, its me. Totally me. I mean it's obviously you, but mostly me, Timing or something. Well, it's Valentines Day and I was thinking we could see where this goes. I have a new dress and you though about combing your hair so why not? I'll bring the wine if you bring a topic of intense meaningful conversation. We can dance and talk, but mostly dance and possibly listen to some music that makes us lonely and hopeful and have butterfly bellies. I had this idea that we would fall in love and then break up and then get back together and then… well, you know… and then gaze at each other from a distance. I will be, or appear to be, drunk you can join too, if you like. You can bring me a Whitman's sampler and I will bring protection… literally and figuratively. I love you (if that's ok with you.)
XOXO,
Me