Vangeline Theater presents "WAKE UP AND SMELL THE COFFEE"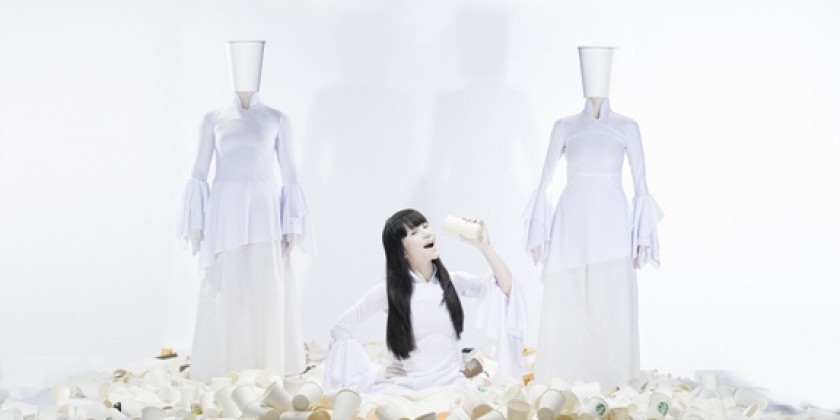 Company:
Vangeline Theater
Vangeline Theater
WAKE UP AND SMELL THE COFFEE
Butoh for Waste Prevention - Reducing Coffee Trash
An Eco-Friendly Butoh Fantasy
June 26 - 27, 2015 at 8pm
at Triskelion Arts' Muriel Schulman Theater
106 Calyer Street, Brooklyn, NY 11222 (Enter on Banker Street)
Brooklyn, NY – In their latest work, Vangeline Theater is campaigning to raise awareness by pioneering a Green initiative called WAKE UP AND SMELL THE COFFEE, Butoh for Waste Prevention - Reducing Coffee Trash. This new dance work will incorporate a set made of 1000 used coffee cups to illustrate how much non-recyclable waste our society generates. Audiences are invited to buy reusable cups and commit to being part of a positive change for our community. This piece is a cautionary tale about global warming... coffee cups are generally coated with plastic, which makes them neither recyclable nor compostable. Paper and cardboard make up over 40 percent of the solid waste sent to die in North American landfills.
The Vangeline Theater has been a leader in the development of contemporary Butoh dance since its founding in 2002. Informed by the expansive vision of pioneering choreographer Vangeline, Vangeline Theater brings to life a timeless and uniquely American style of Butoh that continues to captivate audiences. Voted "Best Dance Visits of 2011" by Time OUT Chicago, Vangeline's choreography was heralded a "triumph" by japanculturenyc, "captivating" by the New York Times, and "compelling and unparalleled" by See Chicago Dance.
The company includes: Azumi Oe, Leah Marie Beltran, Juri Nishio, Maki Shinagawa, Maiko Ikegaki, Beatrice VS, Margherita Tisato, Sindy Butz, Stacy Lynn Smith, Vangeline
Guest performers: Chris Carlone, Shawn Escarciga, Brandon Fisette, Steve Fox, Davey Mitchell, Michael Cavadias, Michael Pope
This show is possible in parts thanks to contributions by Gimme Coffee and Ithaca Bagels.
Triskelion Arts Presents is supported, in part, by public funds from the New York City Department of Cultural Affairs in partnership with the City Council.