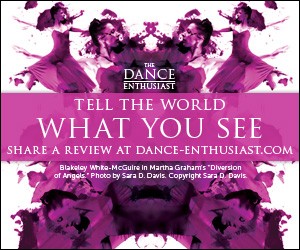 MORDANCE's 3rd season at Downtown's Sheen Center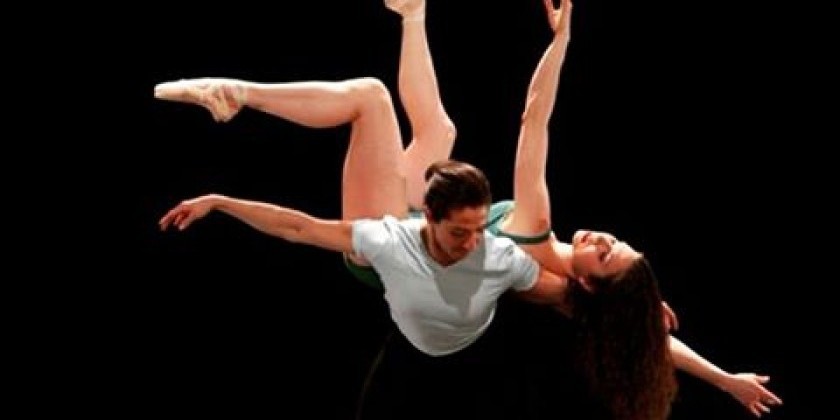 Company:
Mordance
THREE WORLD PREMIERES IN THREE DAYS TO MARK MORDANCE'S THIRD SEASON
Ensemble of six takes the stage at downtown's Sheen Center
New York, May 5, 2015- Mordance, in its mission to create modern, relevant movement that maintains the integrity of classical ballet, embarks on its third season with three world premieres by Artistic Director Morgan McEwen. The first ballet company to perform at The Sheen Center for its opening in 2014, MorDance: Season Three moves back into the black box theater for three shows only this spring, June 4-6 at 7:30 p.m.
With their ensemble of six dancers, the evening seeks to re-visit ballet in its purest form. The works exploration of the athleticism that exists in classical ballet compliments McEwen's employment of agility, witty musicality and a speed that blurs the lines that divide classicism and contemporary movement of the 21st century.
"In using a diverse collection of artists from different schools and backgrounds, MorDance and this seasons repertory is a hopeful vehicle to cross generational gaps and social divides," remarks McEwen. "With the structure of classical ballet spoken in a contemporary dialect, this season rings true to the mission to invite younger audiences into the ballet community through the use of innovative ideas, music and line."
A full-bodied evening length program, Concordant, an earthy and extensive pas de duex, void of partnering, will open the show. Set to selections by Balmorhea, the focus on the relationship between the dancers through time and space is highlighted with very full and breathy movement quality for McEwen and her partner.
To contrast, Eight Pebbles, is a new work of four dancers in 8 movements. With the beginning of its composition in the fall of 2014 at the Silo, this quartet reveals McEwen's signature speedy footwork set to music composed by Marc Mellitis and played by Real Quiet.  With elements of classical and neo-classical line, gestural port de bras seal this work with a lightness fitting for an opening selection.
Finally, Romp, a full company work will round out the program. Utilizing a musical arrangement that encompasses various current artists, this ballet will make use of the Sheen's black box stage in unconventional ways. With the removal of the wings during this finale, dancers are invited to utilize the space with increased opportunity to expand in depth and breath of movement. This set-up will also allow audiences to peer into the more technical aspects of a theater and how it may shape a works final presentation.
Tickets to MorDance: Season Three are $30 in advance and can be purchased at https://web.ovationtix.com/trs/pr/946650
Tickets can be purchased at the door for $35. The Sheen Center is located at 18 Bleecker Street in Manhattan and is accessible by the N or R Train to Prince Street, B, D, F, and M to Broadway-Lafayette or the 6 to Bleeker Street.
PERFORMANCE SCHEDULE
Thursday, June 4 at 7:30 p.m.
Friday, June 5 at 7:30 p.m.
Saturday, June 6 at 7:30 p.m.
###
ABOUT MORDANCE
Morgan McEwen, ballerina turned artistic director, launched MorDance in January of 2013.  This young company, with dancers from some of the world's most prestigious companies, has playfully leapt to the edge of the classical ballet world. MorDance explores the use of athleticism in its aim to modernize and innovate while honoring the grace and beauty of classical ballet. MorDance premiered at Manhattan Movement and Arts center on May 3rd, 2013. Ms. McEwen was also selected to choreograph on MorDance at Dance at Socrates in 2013 at Socrates Sculptural Park.  That same year, Morgan was asked to create a new work for the Counterpointe Project, celebrating female choreographers making work on pointe. In 2014 MorDance helped the Sheen Center open their doors by being the first company to perform in their brand new black box theater. This season MorDance has been granted two space residencies at the Silo and Mana Contemporary and will be presenting three world premieres at the Sheen Center in June.