NEWPORT, Rhode Island: Great Friends Dance Festival - International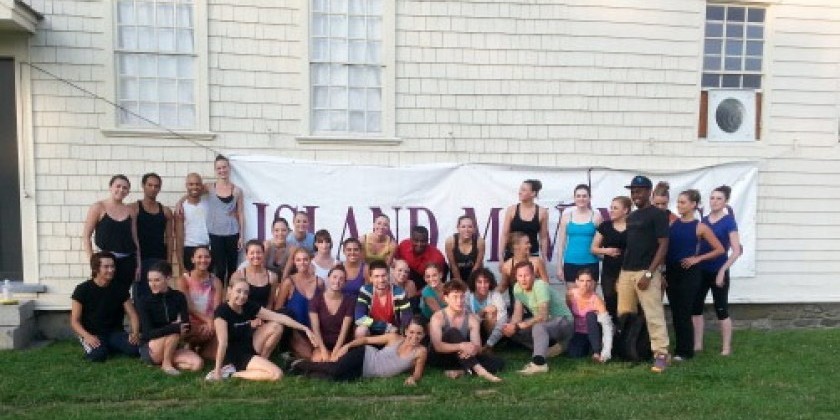 Company:
Island Moving Co.
Island Moving Co.'s Sixth Annual Great Friends Dance Festival
July 16-25, 2015
            NEWPORT, R.I. (July 9, 2015) Island Moving Co. has just learned that approval by the U.S. Consulate in Kazakhstan has made it possible to welcome the Samruk Dance Company of Almaty, Kazakhstan to its sixth annual Great Friends Dance Festival, taking place July 16-19 and July 21-25, 2015 at the Great Friends Meeting House in Newport, RI. Island Moving Co. and Samruk commence a cultural exchange with this visit, in which the Samruk dancers will have an opportunity to meet American artists and see their work. The only professional company of modern dance in Kazakhstan, Samruk has toured to festivals in Turkey, China, Kirgizstan, Russia, Austria, and Germany. Samruk Artistic Director Gulnara Adamova is focused on using national traditions, music, and culture in modern choreography:  "The dancers and I are very excited to share our national traditions with the dancers of the Island Moving Company as we begin this creative exchange."  The Great Friends Touring Project, which has brought a resident guest company to Newport each summer since 2010, will see Island Moving Co. travel to Kazakhstan in the spring of 2016.
The Great Friends Dance Festival includes master classes, open rehearsals, performance and the creation of a daily Etude, created by festival choreographers with a group of self-selected dancers from among the festival's artists.  During the Festival, a "Big Piece" is commissioned each year, created with all available festival dancers and presented on the festival's final nights.  The Big Piece this year will be made by Kazakh choreographer Gulnara Adamova. Other pieces presented by Island Moving Co. at the festival will include works by IMC Artistic Director Miki Ohlsen, IMC Associate Artistic Director Spencer Hering and New York choreographer Joe Celej. 
In addition to the residency company, Ohlsen invites other "great friends," guest companies to participate. The diverse roster of guest companies at the festival this year includes Continuum Contemporary/Ballet of New York; iMEE of Newport; two companies from New Haven, CT: Ekklesia Contemporary Ballet and Elm City Dance Collective, as well as two works by Joe Celej. Performances, which are unique each night, are at 7:30pm.  Tickets to the performances are $25; $20 for seniors and students.  A $3 restoration fee will be added to each ticket purchased, to contribute to the upkeep of the Meeting House, which is located at 30 Marlborough Street, Newport, RI.
The Great Friends Dance Festival is nine nights of performances, with a unique shared bill each night, in the intimate and historic 1699 Great Friends Meeting House in the heart of Newport. The Great Friends Dance Festival was founded by Newport's resident contemporary ballet company to showcase new work and guest companies and artists from around the country. Past Great Friends Touring Project companies have included Pasadena Ballet Theatre, Missouri Contemporary Ballet, Surfscape Contemporary Dance, and Houston Metropolitan Dance Company. The Great Friends Dance Festival is made possible with the support of the Newport Historical Society. A complete roster of festival activities and the evenings' programs can be found on the website, www.islandmovingco.org. 
The Great Friends Touring Project is supported by a grant from the National Endowment for the Arts.  Upcoming, Island Moving Co.'s gala summer party, the Nuit Blanche: Cote d'Azur, will be held on July 10th.  Visit the website or call 401 847-4470 for more information.