Call for Choreographers - Breaking Ground 2016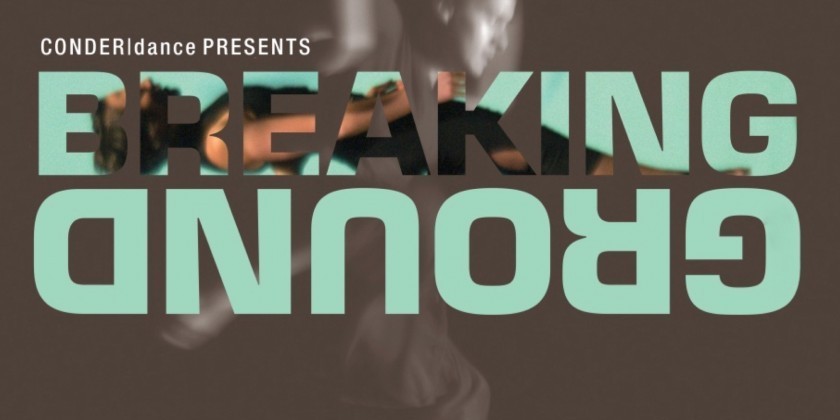 Company:
CONDER/dance
BREAKING GROUND 2016
January 29 - 30, 2016
Tempe Center for the Arts - Theater
Call for Choreographers Deadline: October 10, 2015
Time Limit for Work: 12 minutes
SEARCH FOR FINISHED WORK, NEW WORK and DANCE FILM
CONDER/dance is please to announce our search for dance work for the ninth annual Breaking Ground festival. We are looking for quality work that demonstrates a willingness to take artistic risks, provides unique perspectives on current art and culture, and demonstrates surpassing execution.
Concert Dance and Dance Film are all being sought for Breaking Ground 2016. Finished Work and New Work are being considered for Breaking Ground 2016. All selected works will be presented for one evening during the Breaking Ground 2016 Festival taking place on January 29 - 30, 2016 at Tempe Center for the Arts.
Past Breaking Ground artists include: Colleen Thomas, Keith Johnson, Stephanie Liapis, Mitchell Rose, Sean Boyle, Jennifer Chin, Joshua L. Peugh, Eric Handman, Pamela Pietro, Maria Gillespie, Kristopher Pourzal, Chad Michael Hall, Nadar Rosano and Ashleigh Leite.
In its ninth year, Breaking Ground has grown to be a significant arts event in the Phoenix area. It is well supported by enthusiastic audiences and receives a great media coverage. The festival consists of two different nights of programming held at the 600-seat theater at Tempe Center for the Arts, a full day of master classes open to the community and an AfterParty event. All selections are made by a four person panel of adjudicators. Ten to twelve dance artists will be selected to present new work and existing work for Breaking Ground 2016.
APPLICATION FEE
$55
HONORARIUM
All Artists selected for BG16 MainStage will receive a $150 honorarium.
APPLICATION INFORMATION
The online application platform is provided by Submittable. It is necessary for each artist to create a username and password with Submittable in order to submit an application. Then select the application category that best fits your work: Finished Work, New Work, Dance Film.
Online Application www.conderdance.submittable.com/submit