The School of American Ballet announces 2016 WINTER BALL at the David H. Koch Theater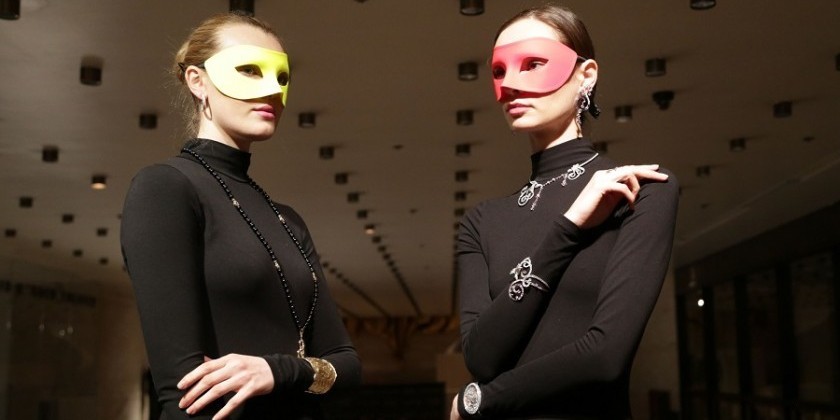 Company:
The School of American Ballet

The School of American Ballet announces
2016 WINTER BALL
at the David H. Koch Theater on Monday, March 14, 2016

 
The School of American Ballet (SAB) announces the 2016 Winter Ball at Lincoln Center's David H. Koch Theater on Monday, March 14, 2016, sponsored by legendary French jewelry Maison Van Cleef & Arpels for the ninth consecutive year. Cocktails begin at 7pm and dinner will commence at 8pm, followed by The Encore dessert and dancing at 9pm. Attire is black tie. To purchase tickets, a table, or for more information, please contact the Special Events Office at (212) 769-6636.

This glamorous annual dinner dance, presented each winter for the past 12 years, is attended by 500 patrons, including the School's board members and alumni as well as leaders from the New York corporate and social communities.  

A highlight of the evening includes a one-time-only performance by the students of the School of American Ballet choreographed by Peter Walker, who was selected by Peter Martins, Artistic Director and Chairman of Faculty for SAB, for the second consecutive year.

The proceeds from the eventenhance every aspect of the School's extraordinary ballet training program, helping to provide $2 million annually in student scholarships, as well as supporting faculty, maintaining world-class studios and offering vital student programs beyond the classroom.

Famed French jeweler, Van Cleef & Arpels, will again act as the lead corporate sponsor for the gala.  This long-standing partnership is a tribute to the friendship shared between SAB founder, George Balanchine, and one of the Van Cleef & Arpels founding brothers, Claude Arpels, who brought the famed French jewelry Maison to New York in 1939.  Their shared passion for exceptional stones inspired a creative partnership that resulted in Balanchine's Jewels ballet and its sumptuous costumes.

The event is led by Chairmen Joyce Giuffra, Julia Koch, Serena Lese and Young Patron Chairmen Noreen Ahmad and Amanda Brotman.