LEIMAY LUDUS: Swatch Lab with Peter Sciscioli & Ximena Garnica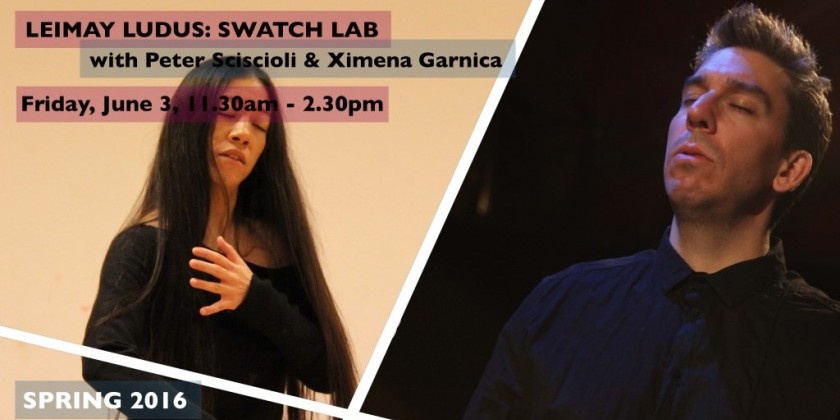 Company:
LEIMAY
Friday, June 3rd, 11.30AM - 2.30PM
Following the last class of the LUDUS Guest Teacher Weekly Class (Friday June 3rd), there will be a 3 hour lab led by LEIMAY Artistic Director Ximena Garnica and LUDUS Resident Guest Teacher. Participants will be introduced to key aspects of Peter Sciscioli's voice practice and LEIMAY's body conditioning explorations. This lab will be divided into three parts: Experience back-to-back one-hour sessions with an aspect of each teacher's work, followed by an open exchange, be it conversation or physical practice, facilitated by Ximena and Peter.
This session is open to class participants as well as to anyone interested in a brief experience of how these two teachers and artists have engaged in each other's practices. 
No performance experience is required, this a donation-based LUDUS practice exchange session.