MINNEAPOLIS, MN: Ragamala Dance Company is hiring Managing Director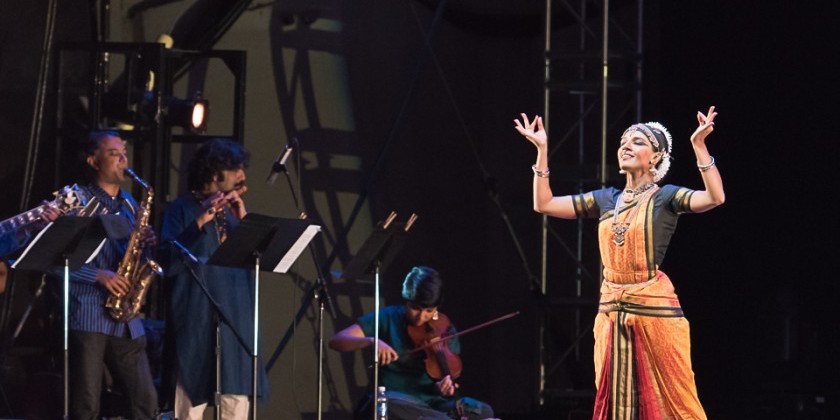 Company:
Ragamala Dance Company
Ragamala Dance Company was founded in 1992 by Ranee Ramaswamy, who continues to serve as Co-Artistic Director with her daughter and colleague, Aparna Ramaswamy.  The Company approaches its 25th Anniversary season as a prestigious, innovative, and internationally-respected dance company.  Rooted in the classical Indian art form of Bharatanatyam, Ragamala creates interdisciplinary, intercultural dance performances that are imbued simultaneously with ancestral wisdom and creative freedom.
With the retirement of its current Managing Director, Louise Robinson, Ragamala Dance Company is looking to fill this position with a committed individual who seeks the opportunity to help chart the continued growth of the organization.
The company's program activities include the creation and presentation of new works, touring nationally and internationally, consistent community engagement activities, and a school that is transitioning to a conservatory model.
The company employs five dancers, most of whom also hold significant administrative roles within the organization. The staff totals eight employees ranging from part-time to full-time.   They include an Office Manager, Business Manager, Director of Engagement/Company Manager, Director of Marketing and Publicity, and Director of Institutional Development, in addition to the Co-Artistic Directors.
The annual budget is approximately $800,000 with planned growth to slightly over $1M over the next four years.  The Board and staff recently completed an extensive strategic planning process, working with the DeVos Institute in Washington D.C., and with support from the Doris Duke Charitable Foundation through its Leadership Grants Program for Dance.
Ragamala Dance Company – Managing Director
Position Summary
The Managing Director will be a full-time position as of May 1, 2017 (currently 60%).  The position is involved in most aspects of the organization, with particular focus on the following areas:  communication with major tour venues; cultivating commissioning partners; donor cultivation with an emphasis on expanding our leading patrons; cultivation and support for the Board of Directors; creation and monitoring of the strategic plan and annual budget; management of staff.
 
Donor Cultivation
Oversees Individual Donor cultivation efforts including:
1—Strategize annual institutional marking efforts with staff to support development of donor base
2—Personal correspondence and meetings with Rasika Circle donors
3—Creation of annual campaigns including Give to the MAX Day
Presenter Cultivation
Oversees efforts to expand touring nationally and internationally.  Works with Co-Artistic Directors and Artist Representative to:
1—Cultivates relationships with major national and international venues, including touring and commissioning opportunities
2—Sets touring goals and strategies
3—Directs research on touring logistics, expenses and fees to support approval or decline of specific offers
4—Travels with the company on tour as needed
5—Attends conferences as needed
Board Cultivation
1—Maintains communication and relationships with Board members
2—Supports Board members' work on strategic goals including donor cultivation
3—Works with Co-Artistic Directors and Board Committee members to recruit new Board members
4—Plans and facilitates Board meetings
Strategic Planning
1—Spearheads strategic planning initiatives to maintain five-year plan
2—Works with Co-Artistic Directors and Board members to oversee the plan's implementation and progress toward goals
Budget Oversight
Directs preparation of the annual budget and its regular review
1—Works with staff and Board to have a budget approved prior to the beginning of the new fiscal year on July 31st
2—Maintains oversight of the budget's implementation and execution, approving any changes throughout the year
3—Presents quarterly reports to the Board with assistance of Business Manager and Finance Committee chair
External & Community Relations
Represents Ragamala at local and national meetings, conferences and events
Staff Supervision
1—Supervises administrative functions of staff
2—Directs hiring of new administrative staff
3—Works with Business Manager to oversee Human Resources
Qualifications
1—Bachelor's degree or equivalent
2—Three years management, or applicable experience
3—Experience with not-for-profit organizations strongly preferred
4—Experience developing and managing budgets, hiring and supervising employees
5—Knowledge of the Minnesota and national dance communities preferred
6—Strong oral and written communication skills
7—Must be able to seek and take direction from Co-Artistic Directors while simultaneously being self-directed with an ability to prioritize multiple demands
8—Must be proficient in Microsoft Suite
To apply, please send cover letter and resume with three references to:
Sarah Abdel-Jelil, Office Manager
711 West Lake Street, #309
Minneapolis, MN  55408
612-824-1968
Applications will be accepted until a final candidate is chosen.