Creative Movement for Dancers Aged 3-5 Years at Brooklyn Music School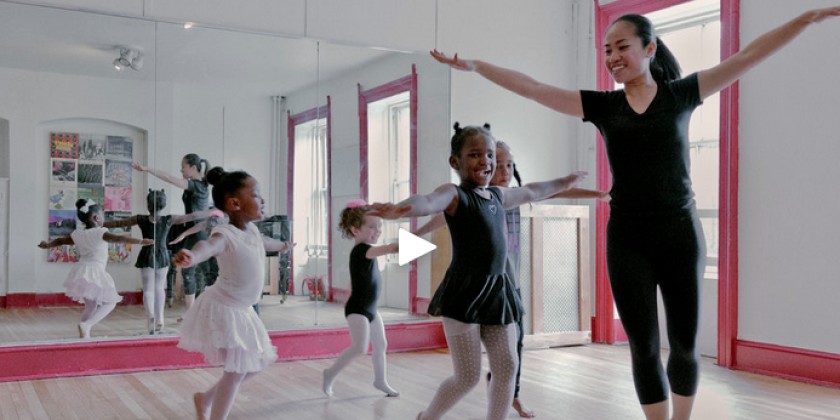 Company:
Brooklyn Music School
Creative Movement

DETAILS
Day + Time: 
Saturdays from  9:00 a.m -9:45 a.m.
Sundays from 9:00 a.m -9:45 a.m.
Duration: 45 Minutes
Ages: 3 - 5 years old
Dress Code:  Black leotard with black leggings or tights, hair neatly tied up.
Fee: $182 for Fall 2017 Trimester
Instructor: Dionisia Rigby (Saturday); Yun-Tzu Chang (Sunday) 
To register: Please click here or call our Registrar at (718) 638 5660.
To inquire about scholarships click here.
DESCRIPTION
The curriculum is based on the use of props and imagination to encourage young children to learn music and dance concepts. The class includes basic ballet and modern fundamentals with body conditioning, games, improvisation and rhythmic exercises. Children learn better when they are having fun! Creative movement helps children discover the possibility of human bodies through different ways of moving. Students learn discipline and social skills in a positive and safe environment. It inspires their creativity and helps build the self-esteem and confidence.