Rites Rhythm ...Riot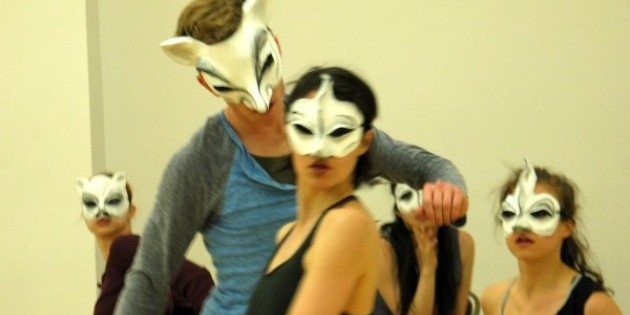 Company:
Kun-Yang Lin/Dancers with Center City Opera Theatre and Orchestra 2001
Kun-Yang Lin/Dancers joins
Center City Opera Theater and Orchestra2001 for a triple-bill collaboration, Rites, Rhythm...Riot
Thursday, April 28th at 8pm & Friday, April 29th at 2 PM
Kimmel Center's Perelman Theater
featuring the world premiere of Danse Russe and Philadelphia premieres of Stravinsky's Renard and Ragtime.
Rites, Rhythm...Riot has been commissioned in partnership with the inaugural 2011 Philadelphia International Festival of the Arts (PIFA).
Visit www.PIFA.org for more details.
Ragtime is a whimsical duet choreographed by Lin for KYL/D's Olive Prince and Scott McPheeters. Lin also brings his singular artistry to the new, group piece, Renard, with original choreography that re-imagines Stravinsky's burlesque fable about power and corruption through the eyes of a contemporary artist.
Danse Russe is a one-act, vaudeville-style opera, with music by Pulitzer Prize-winning composer Paul Moravec and an original libretto by Wall Street Journal drama critic & biographer Terry Teachout. An eclectic masterpiece, Danse Russe imagines the creation of The Rite of Spring through the eyes of its artistic team: Diaghilev, Nijinsky, Monteux, and Stravinsky
Performance Details: