Jerome Foundation announces: NEW 2018 Artist Fellowship Program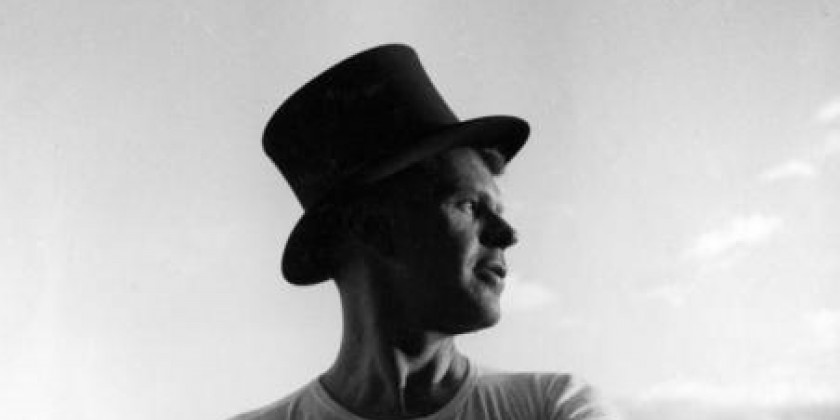 Company:
The Jerome Foundation
The Jerome Foundation is pleased to announce the first round of a new Artist Fellowship program that offers flexible, two-year grants to support the creative development of early-career generative artists in the state of Minnesota and the five boroughs of New York City. Artists may apply individually or together with other members of ongoing collectives or ensembles.
The Jerome Foundation supports artists who are:
imaginative, rigorous, and well-executed;
technically proficient and exhibit a high level of craft;
compelling and has a distinctive vision and authentic voice;
connects with intended audiences/participants;
engaging aesthetically and experientially;
bold and risk-taking;
engaging in exploration and challenges to conventional artistic forms;
expanding artistic practice within the field and arts community.
The Jerome Foundation makes a distinction between generative artists (those artists responsible for artistic control in generating entirely new work, including writers, choreographers, film directors, visual artists, composers, playwrights, etc.) and interpretive artists (those who interpret or execute the work created by others, including actors, editors, dramaturgs, singers, dancers, musicians, designers, etc.). The Foundation recognizes that some artists do both generative and interpretive work. Nevertheless, the Fellowship program supports only those artists with a significant history of generative work.
PROGRAM TIMELINE
Applications open: December 22, 2017
Deadline for applications: Tuesday, May 8, 2018 at 4 pm Central/5 pm Eastern Time
Notification of grant awards: No later than April 15, 2019
Earliest date grantees can receive funds: May 8, 2019
PROGRAM OVERVIEW
All eligible applicants must have a history of making and presenting new work to the public beyond student work (if the applicant has pursued formal training). While an applicant's past projects are reviewed as part of the selection process, the program's primary focus is supporting an artist's future potential through the creation of new work or activities that support professional development and/or career advancement.
The Foundation will make 10 grants in each of six categories:
Dance
Literature (fiction, creative non-fiction and poetry)
Media—including Film, Video and Digital Production (documentary, narrative, animation, or experimental) and New Media (artistic work that is computational and distributed digitally, in the form of websites, mobile apps, virtual worlds, computer games, human-computer interface or interactive computer installations)
Music
Theater, Performance and Spoken Word
Visual arts
Artists whose work spans multiple disciplines may request to be reviewed in two different disciplines. The Foundation reserves the right, however, to direct such applications to a single panel.
Each fellow will receive $20,000 per year for two consecutive years, making the total cash award $40,000 over the two-year period. Individual artists may petition the Foundation to reduce the award amount but must present specific, compelling reasons to do so. Artists applying as part of a collective or ensemble will share one $20,000 per year award.
The use of Fellowship funds will be largely unrestricted, although a few baseline restrictions apply:
Funds must be used to further artistic development, skills and/or career opportunities.
Funds may be used to for a variety of activities, including but not limited to the creation and/or presentation of new work, travel for purposes of artistic research or presentation, the purchase of equipment necessary to create new work, rental of workspace, the development of new artistic skills, professional technical assistance, participation in residency programs, or engaging other artists for collaboration.
Funds may be used only for activities and costs directly related to the artist's creative development and career.  Funds may not be used to make charitable contributions to other artists or causes.  While grant funds may be used for travel for purposes of artistic research, funds may not be used to support family or personal vacations unrelated to such research.
Funds may be used only for costs incurred after the grant itself is awarded.  Funds may not be used to repay loans or pay for production costs previously incurred.
Funds are direct grants to individuals and will not be granted to a fiscal sponsor or nonprofit organization or company.
Fellows must maintain legal residency in one of the five boroughs of New York City or in the state of Minnesota for the duration of the two-year Fellowship period. If legal residence changes during the grant period and falls outside of the five boroughs of New York or Minnesota, the Fellow will not be eligible during the second year of funding.
Fellows may not use funds for purposes or projects for which they are simultaneously supported by other Jerome-funded programs.
Funds may not be used for tuition at degree-granting institutions to complete an academic degree.
While the Foundation intends to be open and flexible in the uses of funds, grantees are required to file a plan outlining the intended uses and to secure Foundation approval for those plans before the funds are released.
In addition to the cash award, each Fellow will receive $10,000 of production funds to award to a nonprofit(s) that contracts (or is already contracted) with the Fellow during the two-year period. Applicants who apply as part of a collective or ensemble will receive one such $10,000 award in total: the grant will not be increased based on the number of applicants within the ensemble or collective. The grants are designed to support a future opportunity with the organization. Artists who are organizationally affiliated with ensembles or collectives or a production company may not direct any portion of these additional funds to support their own organizations.
Each fellow will direct the Foundation to award $10,000 of production funds to a single organization or up to four organizations at lesser amounts with a minimum of $2,500 per organization. Such funds are intended to strengthen relationships between the Fellow and the nonprofit organization, enhancing or expanding the range of activities that might be undertaken. If no such opportunity exists, Fellows may direct the funds to up to two nonprofits that have been instrumental in their creative development as a way to support ongoing programs for early career artists.
All organizational recipients of these directed funds must meet all eligibility criteria for organizational grantees, including but not limited to being a 501(c)3 organization. While the Foundation expects these funds to be directed to organizations in Minnesota or New York City, the Foundation may in exceptional circumstances approve 50% of directed funds to organizations beyond these locations at the request of the grantee.
Requirements for artists applying as members of collectives or ensembles
Individuals may choose to apply individually or as members of an ensemble or collective. An artist may not be part of more than one application, and any artist applying in more than one application in a given round will be declared ineligible for consideration.
Ensembles and collectives must identify specific individuals who will share a single Fellowship award equally. The artists applying must meet all eligibility requirements for individuals, including residency, generative artist role and non-student status. Artists applying together must have a demonstrated history of creating work collectively or as part of an ensemble, and all work samples must reflect collaboratively-produced work made by all members named in the application.
Substitution of artists within the ensemble or collective will not be allowed once the application has been submitted. Ensembles and collectives will see Fellowship funds and/or requested amount (depending on timing) reduced proportionately if any members leave the ensemble or collective between the time the application is submitted and the end of the Fellowship period.
Guidelines and Application Guide
Pictured: Jerome Hill trying on clothes at the Hôtel Meurice, 1951.