2280 Pints!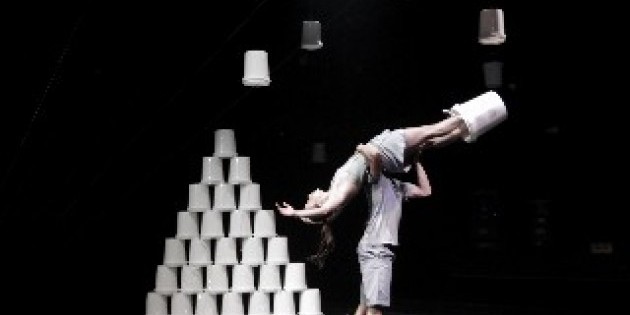 Company:
The Neta Dance Company
The Neta Dance Company celebrates its 25th Anniversary with the world premiere of 2280 Pints!, a wild hour-long adventure for all ages, choreographed and directed by Neta Pulvermacher. In a series of free-spirited and dynamic episodes, 57 white, plastic, five-gallon buckets transcend their typical functionality in a myriad of ways to create a constantly shifting "bucket world" where 17 dancers play. Inspired by Brazilian visual artist Rivane Neuenschwander and her whimsical installation, Rain Rains, Pulvermacher's work explores the essence of joy (and its inverse, sorrow) and connects the viewer to an inner landscape of wonder, mischief and delight. The buckets, it seems, hold the secrets of the world…

Performances take place Wednesday-Saturday, May 25-28 at 7:30pm; Saturday, May 28 at 2pm. Tickets are 0/5 for students, seniors and children. A 0 Family Package is available for Saturday's matinee (2 adults + 2 children).

The Neta Dance Company will celebrate its 25th Anniversary on opening night, Wednesday, May 25, 2011. For tickets to the Benefit Performance and Reception, please visit www.netacompany.org. Tickets for this evening begin at 5.