Misters And Sisters- David Parker and Jeffery Kazin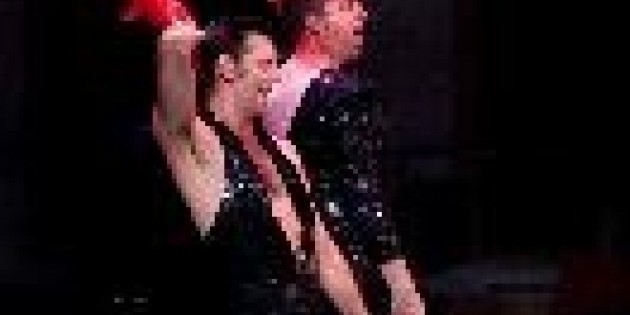 Company:
dancenow Dancemopolitan 2011
Misters and Sisters
Dancemopolitan 2011 Featured Artist Series
Produced by DanceNOW
in partnership with Joe's Pub at The Public Theater
June 2 to 4 at 7pm
Thursday through Saturday
Misters and Sisters, a new work by and about David Parker and Jeffrey Kazin and their performing alter egos, represents a new way of working for Parker.
This show �"� a kind of autobiographical fiction �"� is inspired by and dedicated to Parker's father, mystery novelist Robert B. Parker, whose words "Don't look for yourself in your work, look for your work in yourself," Parker pays homage to here.
Delving into their lives together, Parker and Kazin, joined by Nic Petry and Amber Sloan, cut a swath through an array of romantic standards from the American songbook as they chronicle their life together in song and dance.
Dramaturgy by Anne Davison, Musical direction by Anna Ebbeson
Joe's Pub at The Public Theater
425 Lafayette Street at Astor Place
Tickets are 5 in advance and 0 at the door.
Doors open at 6pm for pre-show cocktails and/or dinner.
Tickets can be purchased via
212-967-7555
joespub.com
or in person at The Public Theater box office from 1pm to 6pm,
and at Joe's Pub from 6pm to 10pm daily.
dancenownyc.org
@dancenownyc