Dance as trance Dance as Ritual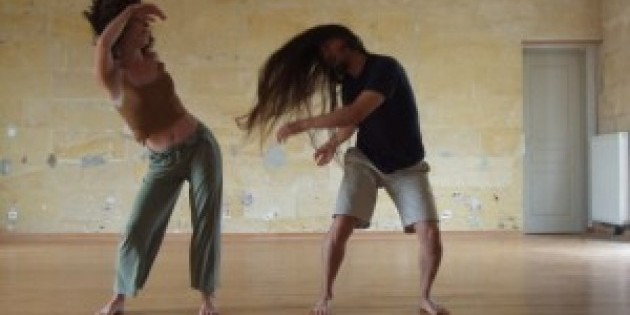 Company:
Dance Across Borders Workshop
Dance as Trance Dance as Ritual.
A Dance Across Borders Research Project on embodied thinking.
Alice et les Autres presents:

A Workshop with Catlin Cobb, Mireille Feyzeau, Susan Osberg
at Jardin d'Alice
Nerigean, France (Bordeaux)
July 10 – July 17, 2011

Jardin d'Alice:

: www.gite-jardindalice.co

Alice et les autres: www.alice-et-lesautres.fr/

To Register - Alice et les autres : 0033 (0)9 53 41 13 97 - aliceetlesautres@me.com


The 2011 workshop will look at structures inherent in traditional rituals and creatively re-interpret them. We will focus on rituals of the everyday, re-imagining the present. Dance artists of all decades have evolved deeply personal relationships to movement, expressing ritualistic and symbolic transformations of experience. Whether mainstream or avant-garde, literal or abstract, a force of spirituality and imagination continues to exhilarate the form of contemporary dance. This workshop will explore how we intuitively and consciously arrive at ritualistic states of movement and how expression of the "spiritual" manifests reverently and irreverently. Non ordinary perception through trance and ritual can be a source for artist's work. These workshops reaffirm the deep connection to the creative spirit in dance, a dance with nature and with the objects of our everyday lives. Awareness and intention are set in motion, from the "I to the we", serving the communities we live, during these world changes.




Taught by three original members of Dance Across Borders, a movement to open minds.

Catlin Cobb, Mireille Feyzeau, and Susan Osberg are choreographers and master teachers, whose spiritual practices came out of dance. They will offer workshops from their prospective backgrounds. Catlin will be teaching 'Core Shamanism', from her work with the Foundation for Shamanic Studies. Susan will teach 'Dance in the Present' based on her Sufi, Eastern Mystic, and Healing practices. Mireille Feyzeau will teach sound and movement in her Vocal contact Improvisation.

DANCE AS TRANCE, DANCE AS RITUAL is available for all people interested in dance, performance work, and the arts. Non-dancers are welcome.

Advanced registration: 300 Euros by June 8th.

Final registration: 360 Euros July 9th.

Board: Approx 10 E per day. Room: 8€ per night. Annual membership : 5€

Students outside Europe pay no room & board. Partial scholarships available.