KIANI DEL VALLE || THE PLAYGROUND NYC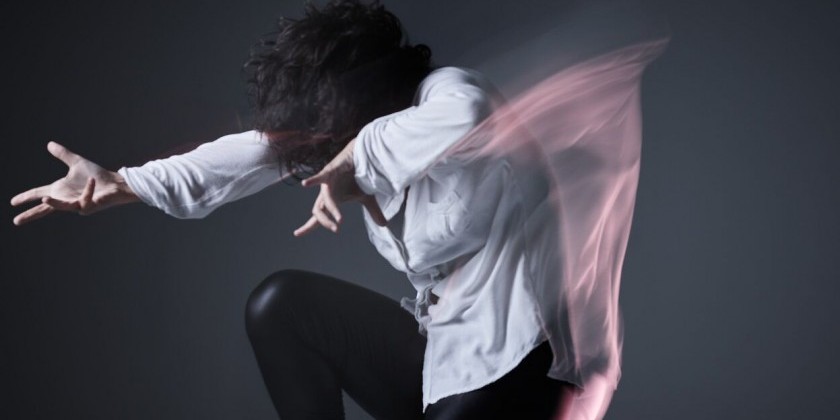 Company:
THE PLAYGROUND NYC
KIANI DEL VALLE
JUNE 12TH, 2018
1PM-4PM
COST: $10
Gibney Dance: Agnes Varis Performing Arts Center, 280 Broadway NYC
Entrance 53A Chambers
The Playground NYC allows dancers to experience various choreographic styles and ideas, engage with a new community of dancers, and gather resourceful information and inspiration from the array of choreographers involved. In turn, established choreographers are paid for their creative investigations, are given free space to explore new movement with professional dancers, and are provided with the opportunity to establish relationships with new dancers and fellow choreographers. 
BIO:
Kiani del Valle was born in San Juan, Puerto Rico and has been active as a dancer, choreographer and director in NYC, Montreal, Los Angeles , London and Berlin. Kiani has danced in companies and trained in schools such as Balleteatro de Nana Hudo PR, Ballet de San Juan PR, Andanza PR, Alvin Ailey American Dance Theater NYC , RASTRO Dance Company NYC, Sasha Waltz and Guest Berlin, and Matanicola Berlin.
Del Valle is a conceptual artist whose main form of expression is movement, cross-disciplinarily translated into stage, film and museum settings. She has developed an choreographic practice that investigates the relationship between body and sound through concepts of androgyny, neo-futurism and anthropology of self . Her movement vocabulary drives from physical impulses, improvisation, repetition and character development. She was awarded latin American Artist of the year by UNESCO and the Institute of Latin American Culture.
Her solo work and Ensemble work with her own company KDV DANCE ENSEMBLE BERLIN, have been presented in theaters and museums such as; Getty Museum LA, Serpentine Gallery London , Roundhouse and Barbican London, Dance Theater Workshop and Tribeca Performing Arts Center NYC, Cathedral Vibiana LA, Konzerthaus Berlin and Dock 11 Berlin. In the past years Kiani has been deeply emerged in the music scene, choreographing many music videos for artists including; Simian Mobile Disco, Floating Points, CLARK, Matthew Dear, Dirty Projectors, Unknown Mortal Orchestra, Kasper Bjorke amongst a few. Del Valle choreographed scenes of the movie THE FIRST, a biopic about silent cinema legend MAry Pickford, as well as being the movement coach for several characters. Sheresides between Berlin and London.
Photo credit : DAN BUSTA