The A.R.T. Hip Strength & Mobility Master Class is now available for streaming purchase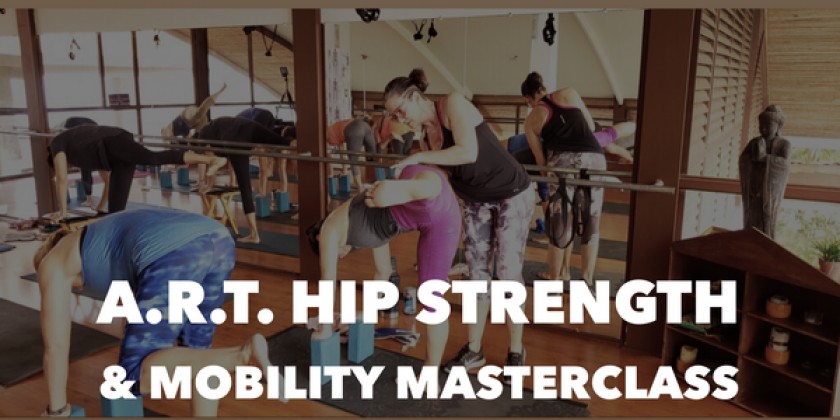 Company:
Terri Walsh
Do you sit too much? Do your hips feel tight, stagnant, tense, and 'stuck'? Is your lower back at war with your hips and hamstrings?
The A.R.T. Hip Strength & Mobility Master Class is now available for streaming purchase.
$40.00 one time payment and it's yours for happy hips forever!
Join me for this 2-hour Active Resistance Training Master Class where I'll help you strengthen, stabilize, and open your hips! Taught in Sept 2019 in Manuel Antonio, Costa Rica to a diverse group of people: There were men, women, under 30, over 30, over 40, over 50 - you name it, and it was FUN! So the class is accessible to all levels and fitness abilities.
Strengthening the hips can release low back pain, reduce the impact on the spine, stabilize the pelvis, and restore balance in the rear movement chain.
Opening the hips allows for improved range of motion and overall mobility, while sustained stretches facilitate the energetic release of negative emotions, past traumas, and pent up anxiety.
Combining these attributes with the active resistance brings the experience to a new level that facilitates a deep connection with one's own body and an actionable way to release stress and anxiety.