Celebrating the body in dance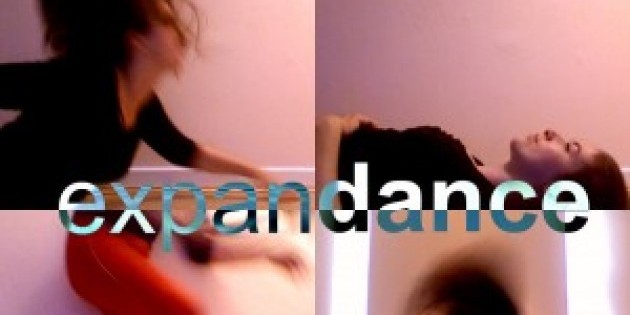 Company:
expandance
THIS SUNDAY Aug 7th
Laurie Schneider will perform a completely improvised piece using the expandance technique as her starting point. Laurie is a gorgeous improviser, so this in itself will be a beautiful show. But...what? Not exciting enough for you? How's this: Not only will she not know her movements before she steps on stage, she won't know the music she will dance to either.
Alicia and Rachel (both currently in New York City) have created a playlist of 10 songs for Laurie, each of which contains a message from us to her. Some are literal - in the lyrics of a song, for instance. Others are pieces of music that represent a shared history between the three of us.
Laurie hasn't seen the playlist (we're sending it directly to the event's organisers) - nor will she see it until after her performance. The first time she will hear the music will be when she is already standing in front of you, in her first moment of performance.
And YOU

dear audience, will get to

choose what Laurie dances to.
When you enter the performance space on Sunday, you'll be asked to choose a number between 1 and 10. Don't think about it, just blurt out the first number that comes to mind. Laurie will dance to whatever song corresponds to the number on the playlist most popular with the audience. In the event of a tie, a coin will be flipped to determine the song.
The playlist will also be available to audience members after the show, should any of you be interested in viewing it and talking to Laurie about the meaning behind our choices. And we'll put it up on the
blog
.
Laurie's intention behind this work is in essence to have Alicia, Rachel, and her audience in charge of the piece. Vulnerable? Yup. Courageous? We think so. Magical? It just might be!
Junction of Mary St & Jervis St, Dublin 1, Ireland
Sunday 7th August 2011 at 8pm
Performance takes place in The Cellar of Church Bar as part of

'Celebrating the body in dance'
- A summer evening of dance filled with belly dance, flamenco, tango performances, live music and dancing, hosted by Junonia Dancemble.