Cumbe: Center for African and Diaspora Dance announces Virtual Donation-Based Classes to Start a Revolutionary Habit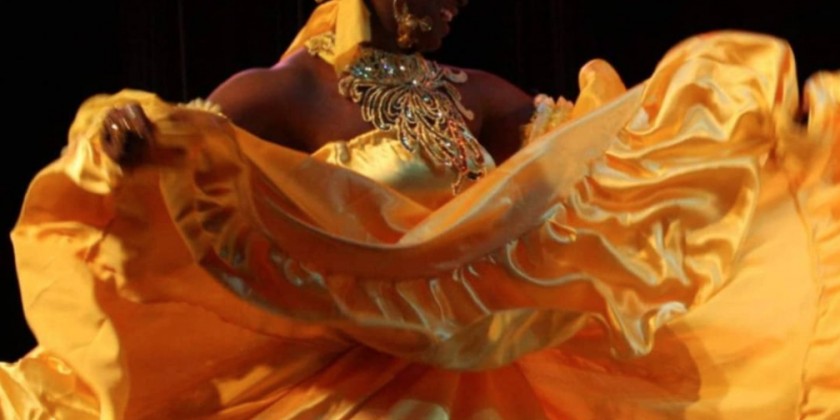 Company:
Cumbe: Center for African and Diaspora Dance
Virtual Donation-Based Classes to Start a Revolutionary Habit
Dance For Us! is inspiring the world to dance for change
(Brooklyn, NY,  October 21, 2020) — Cumbe: Center for African and Diaspora Dance is excited to announce the third iteration of Dance For Us! a dance series devoted to making African dance and culture accessible to everyone. This season of dance is dedicated to revolution. 
This six week series of virtual dance classes features the work and deep dive into revolutionary dances from across the Diaspora. Students will take a deep dive into dances that sparked revolutions in Haiti, Cuba and Guinea. 
Natasha Calixte, Cumbe's Program Manager, is inspired by this year's global cry for change. "In the season of finding light, restoration and healing, I want to produce a program that tells of the strength and courage of a people fighting for restorative justice," she says. "For many of us, this year has been painfully exhausting to see and experience – from illness and reckonings with inequities to the global fight for liberation of marginalized peoples. The stories of the ones before us hold information that can be applied in our work today."
The series begins Friday, October 23 with Afro-Haitian taught by renown dance artist and choreographer Julio Jean and ends December 12 with a virtual showcase of talent and art sharing. 
Cumbe's goal is to spread the joy of African dance and culture throughout the community by making classes affordable for more people, especially through the pandemic. It's through programs like these, Cumbe is helping to preserve African and African Diaspora traditions as well as celebrate the evolution of these cultures through dance. 
"We hope workshop participants will deepen their understanding of and connection to the power and vitality of African Diaspora dance, begin or deepen their regular dance practice and replenish their spirits through dances that focus on liberation and by being in community with their fellow dancers," says Executive Director and co-founder of Cumbe, Jimena Martinez.
Dance For Us! Classes Oct. 23–Dec. 11:
Sundays @ 1:00-2:00pm ET– Beginner West African Dance with Darian Parker
Wednesdays @ 6:15-7:15pm ET – Afro-Cuban with Liethis Hechavarria
Fridays @ 6:00-7:00pm ET – Beginner Afro-Haitian with Julio Jean 
All classes listed are donation-based. Suggested donations are $2-25. 
This program is supported, in part, by public funds from the New York City Department of Cultural Affairs in partnership with the New York City Council - Cultural Immigrant Initiative and support from City Council members Robert Cornegy and Laurie Cumbo. 
All levels of dance are welcome to join us in this series.
We look forward to seeing you online!