Sonia De Los Santos: Latin American Family Music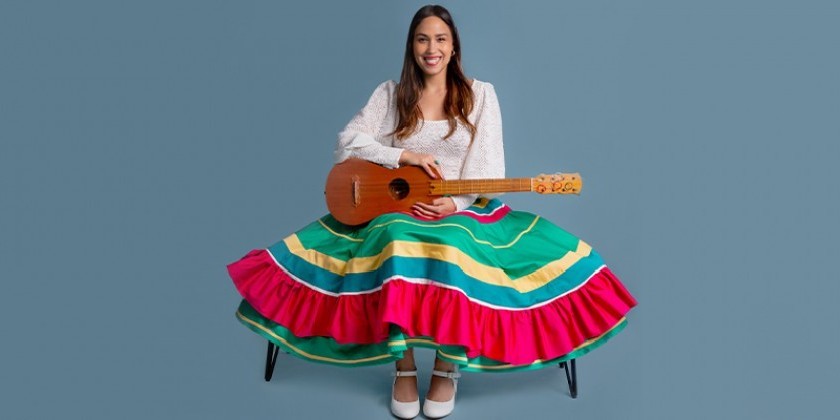 Company:
Flushing Town Hall
Latin Grammy nominated artist Sonia De Los Santos brings a joyful sound to children of all ages with the music of Latin America. Sharing songs of hope and community in English and Spanish, Sonia's music uplifts. Celebrate the end of a challenging school year together with a family concert.

Sonia De Los Santos was born with a smile on her face (that's what her mom says) in Monterrey, Mexico, and in 2007 started touring the world and performing with Grammy Award winning group Dan Zanes And Friends. In 2015 she released her first solo family music album titled Mi Viaje: De Nuevo León to the New York Island (Parents' Choice Foundation Gold Award Winner) a collection of songs that reflect her experiences growing up in Mexico, moving to another country, learning about other cultures, and in the process, feeling closer to her own heritage.

Sonia was nominated in 2019 for a Latin Grammy® with her second family music album titled ¡Alegría! and has been hailed by Billboard as "one of the Latin Children's music artists you should know" and "Best Latin Children's Music".