WE FALL DOWN, WE GET UP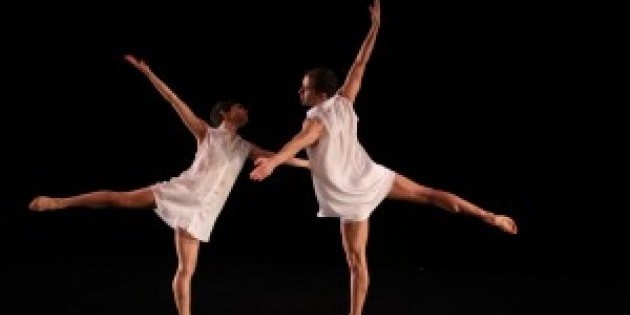 Company:
RG Dance Projects
RG Dance Projects presents We Fall Down, We Get Up featuring three pieces from choreographer and Artistic Director Rubén Graciani on May 17, 2013 at 8pm and May 18, 2013 at 3pm and 8pm at the Martha Graham Center for Contemporary Dance's Studio Theater at Westbeth, 55 Bethune Street, 11th Floor, NYC. Tickets are 0 (5 for students, seniors, and artists) and can be purchased at www.artful.ly/store/events/1111.
The evening will include two works from the repertory - Swing and a Miss set to music by Richard Danielpour and Rapture, a multi-media duet to the music of Debussy. The program culminates with the new work, We Fall Down, We Get Up - a larger work with 5 dancers, 24 singers from the Broadway Community Chorus, and a "living" set by Philip Treviño.
We Fall Down, We Get Up, is an extension of a work begun at Skidmore College about the boundaries of identity. The new work is an exploration of one's boundaries; both those we create for ourselves and those we inherit. The work questions how much control we have over the "performance" of our identity if some of those identifying markers are more or less inherited and permanent. The singers will be part of a "living" set to which they are tethered, demarking the stage space with tangible boundaries for the dancers to either work through or be constrained by. The singers are not only performing with the dancers, but also creating and changing the dynamics of the performance space as a living, breathing set piece.