Ciao Italy Festival 2010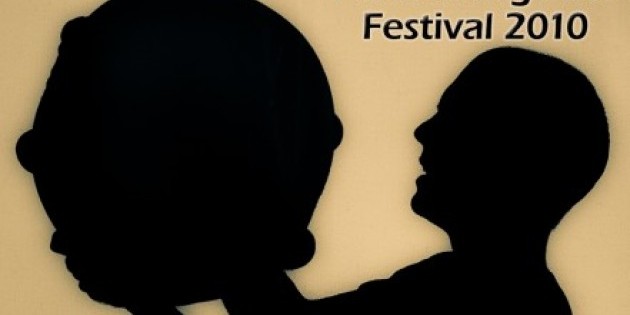 Company:
Anabella Lenzu/DanceDrama
3rd Annual Ciao Italy
Performance Art Festival
Saturday, June 19th, 2010, 6 PM – 10 PM
Coordinated by: Anabella Lenzu & Todd Carroll
at Associazione San Cono
233 Ainslie Street, Ground Floor
Williamsburg, Brooklyn
Ciao Italy Performing Arts Festival was conceived to create a bridge between the historic Italian community in Williamsburg, Brooklyn, and the new community of artists who are now living and working in the neighborhood. We are presenting traditionally based and Italian-inspired work by contemporary performers and artists. Performance genres include theater, dance, music and visual arts. This year's festival has been made possible in part through the generous support of the Brooklyn Arts Council, and sponsored by Associazione San Cono.
Ticket/Festival Pass: 5.
RSVP strongly suggested at info@ AnabellaLenzu.com
or 678-634-3162
--------------------------------------------------------------------------
3rd Annual Ciao Italy Performance Art Festival program:
6:00pm: Doors open to the public. Exhibition by photographers Todd Carroll and Robert Forlini. Mr. Carroll's documentary work focuses on Italian folk dance festivals from southern Italy, and Mr. Forlini will show a body of work documenting Italian street festivals in New York.
6:30pm: Domenico D'Erasmo – (music) A trombone player originally from Bari, Italy, Mr. D'Erasmo has lived in Williamsburg since immigrating to the US in 1967.
6:45pm: Luciano Lamonarca – (opera) Originally from Southern Italy, Mr. Lamonarca is an acclaimed singer who has performed nationally and internationally. He will be performing "Nessun Dorma" among other favorites.
7:05 pm: Lauren LoGuidice – (theater) An actor who seamlessly works in feature films, television and the stage, Ms. LoGuidice presents an honest amusing story centered around a family dinner that will make you feel like you are digesting a big plate of spaghetti and meatballs.
7:25 pm: Annabella Gonzalez Dance Theater – (dance) Since 1977, AGDT has been performing to critical acclaim, appearing at BAM and Carnegie Hall among many other locations nationally and internationally. Ms. Gonzalez will be presenting the solo "Amore."
7:45 pm: Paolo Buffagni – (opera) Originally from Modena, Italy, Mr. Buffagni has sung professionally with Amato Opera and Amici Opera Company (Philadelphia) among others and will be presenting selections from Puccini, Donizetti and others.
8:05 pm: LuLu LoLo – (theater) Actor/playwright/performance and multi-disciplinary artist has written and performed six one-person plays Off-Broadway highlighting her Italian immigrant family heritage. Lulu Lolo presents a poignant, exhilarating, and heartwarming show called "Macaroni and Mal Occhio (Evil Eye): Food, Faith and Family – Growing up Italian-American.
8:25 pm: Marta Sanders – (singer) An original Broadway company member of "The Best Little Whorehouse In Texas." Ms. Sanders is an award winning Cabaret singer and has sung nationally and internationally.
8:45 pm: Anabella Lenzu/DanceDrama – (dance) Italian-Argentinean choreographer, performer and teacher presenting new multimedia dance-theater piece that explores themes of immigration, roots, and memory. Collaborator Todd Carroll shows photographic projections of interpreted historical photographs from Ellis Island.
9:05 pm: Jenna Esposito – (singer) Ms. Esposito made her New York nightclub debut in August 2004 and has since performed shows at many of the city's finest clubs. She is currently performing her acclaimed tribute to Connie Francis for appreciative audiences in and around Manhattan.
9:25 pm: Reception
Ticket/Festival Pass: 5.
RSVP strongly suggested at info@ AnabellaLenzu.com
or 678-634-3162