Feldenkrais Workshop at The Yard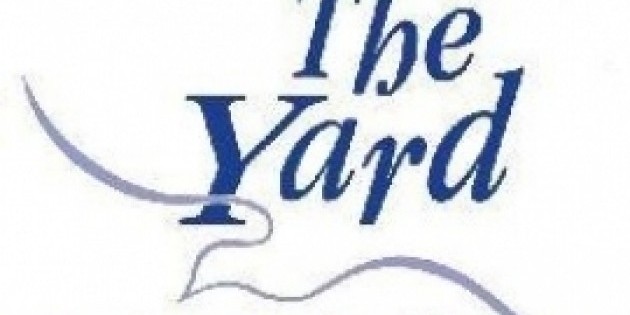 Feldenkrais Workshop
Join Bessie Schönberg Choreographer:
Jimena Paz
Monday, June 18th from 5:45PM-6:30PM
in The Yard Theater
Bessie Schönberg choreographer in residence, Jimena Paz, will lead a class for individuals to experience the Feldenkrais Method. This is one of the most profound and recognized somatic methods of our time.
The Feldenkrais method studies the works of our nervous system and our ability to recognize and create movement patterns that are both, more efficient and more pleasant. The method emphasizes awareness, distribution of effort/action through the whole self, expanding self-perception and our ability to carry out our intentions. Ideal for dancers and people from different backgrounds interested in discovering more about their physicality in a pain-free way and enjoy a larger sense of well-being.
Bring warm clothes and a mat or chair will be provided.
About Jimena:
Jimena Paz was born in Buenos Aires, Argentina. She has been working in New York since 1996 and founded XYZeta Projects in 2005. She has been making work, more or less privately, since 01' at Artist in Residence at Movement Research (2007/09) and at DTW's Outer/Space creative residency (2008) and Dance House (Ireland, 2009). She has performed in Vicky Shick's work "Not Entirely Herself" and with Susan Rethorst (2011). Jimena has worked with the Stephen Petronio Company (1999-2006), Martha Clarke (2002-2007), Constanza Macras (Berlin), Iris Scaccheri (Buenos Aires), Liz Gerring, Molissa Fenley, Todd Williams, Toni Ramos and Jonah Bokaer, and also with video/film artists Burt Barr, Anja Hitzenberger, Edward Ratliff, Sabrina Fraji and Virginie Yassef. Distinctions include a UNESCO International Dance Council prize for choreography and performance, professional training at Teatro alla Scala in Milan and a two-year consecutive Antorchas Foundation Grant. Teaching and visiting artist activities include the American Dance Festival, Dance New Amsterdam, Movement Research, the 92nd Street YHMA, Barnard College, the New School, Tisch NYU, University of California Irvine, SEAD, Tanzquartier Wien, Webster University, Marymount Manhattan College and the Australian Dance Theater. M.F.A. in Dance, Holllins University/ADF, 2009 and Guild Certified Feldenkrais Practitioner, 2006. Jimena is a faculty member at the Danish State School of Contemporary Dance in Copenhagen under the direction of Jeremy Nelson.