DNA PRESENTS 2012-13 SEASON OPENER FEATURES WORLD PREMIERE BY ISABEL LEWIS/LEWIS FOREVER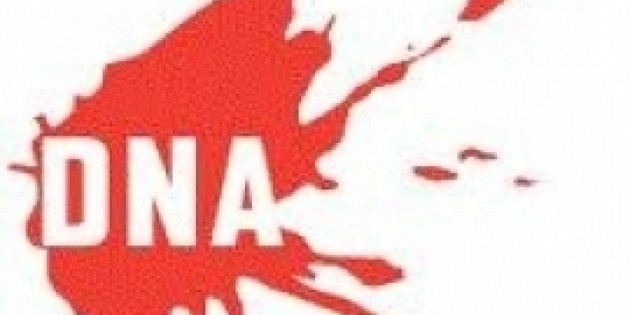 Choreographer Isabel Lewis And Her Family's Dance Collective To Present A Guide to Kinship and Maybe Magic, September 12-15, 2012
DNA PRESENTS 2012-13 SEASON OPENER FEATURES WORLD PREMIERE BY
ISABEL LEWIS/LEWIS FOREVER
Choreographer Isabel Lewis And Her Family's Dance Collective To Present
A Guide to Kinship and Maybe Magic, September 12-15, 2012
NEW YORK, JULY 20, 2012 — Dance New Amsterdam (DNA) sets the DNA PRESENTS 2012-13 season in motion with a multi-tiered world premiere by Isabel Lewis/LEWIS FOREVER, September 12-15, 2012. A Guide to Kinship and Maybe Magic is a new work conceived and directed by Isabel Lewis and performed by Brooklyn-based playwright, dramaturg and performer Branden Jacobs-Jenkins. The work will feature the 2011 film, SISTER, created by LEWIS FOREVER, a performance collective formed by Isabel and her three siblings, Sarah, Ligia and George Jr. All shows are at 7:30 p.m.
In A Guide to Kinship and Maybe Magic, performer Jacobs-Jenkins adopts the role of The Imposter Lewis, a kind of family figure by-proxy, played by varying artists in past works by the wily collective. The Imposter Lewis, originally created as a dramaturgical and psychological necessity for the group of sibling creators, brings an outside perspective to the intimate relationships in the Lewis family unit. Embodying the unlucky position of being just outside of a situation, the Imposter Lewis has the capacity to analyze and assess goings-on but longs to be more deeply involved.
The character takes center stage in this performance as the only live-action component of a work that weaves text, film and dance performance into a complex portrayal of collaboration and the artistic process. Part director's commentary and part lecture on the intricate social relationships we understand as kinship, A Guide to Kinship and Maybe Magic turns the collaborative method inside out and exposes its risks, struggles and misapprehensions.
"LEWIS FOREVER's newest work taps into the charged energy that is changing the face of dance. Commissioned by DNA and supported by The MAP Fund and Mertz Gilmore Foundation, it tests the limits of dance structure and content and addresses the construct of partnership in creation," says Artistic and Executive Director Catherine Peila. "DNA encourages artists to stretch outside their comfort zones. LEWIS FOREVER did just that, and we're honored to be witnesses to their process."
Born in Santo Domingo, Dominican Republic, Isabel Lewis has performed with Miguel Gutierrez, Ann Liv Young, Levi Gonzalez and David Neumann in New York City, as well as Jasna Layes-Vinovrski and Tino Sehgal in Berlin. She formed the Labor Union with Erika Hand in NYC in 2004. Lewis has presented her choreographic works at The Kitchen, Dance Theater Workshop, Danspace Project and PS 122, as well as several underground project spaces and galleries in the outer boroughs. She was a Movement Research Artist in Residence and a Fresh Tracks Residency Recipient in 2005-2006 and has worked as an editor and writer for the Movement Research Performance Journal. As a curator, Lewis worked on Movement Research Festivals in 2004 and 2007; Body Blend, a performance series at Dixon Place; and "Re-Imagining Utopia: Austrian/NYC Dialogue" in partnership with Movement Research, the Austrian Cultural Forum (NYC) and Tanzquartier Wien. She has created and led workshops at Universität der Künste in Berlin and at ImPulsTanz International Dance Festival in Vienna. She studied Dance/Choreography and Literary Criticism at Hollins University.