MIRO MAGLOIRE'S NEW CHAMBER BALLET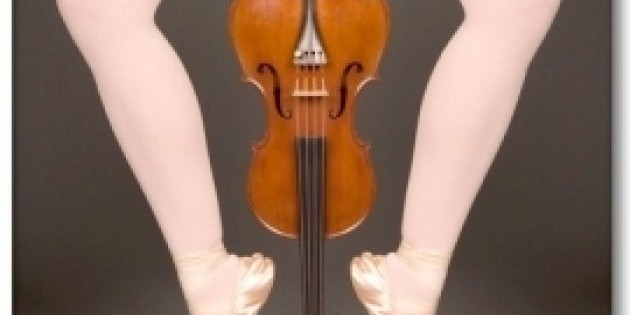 OPENS ITS 2012-13 SEASON WITH PERFORMANCES SEPTEMBER 21 & 22
MIRO MAGLOIRE'S NEW CHAMBER BALLET OPENS ITS 2012-13 SEASON WITH PERFORMANCES SEPTEMBER 21 & 22
Friday & Saturday, September 21 & 22 at 8 PM
City Center Studio 5, 130 West 56 Street
Tickets: 5; 5 for students & seniors
Dancers: Sarah Atkins, Elizabeth Brown, Holly Curran, Katie Gibson
Musicians: Melody Fader, piano Miranda Cuckson, violin
Miro Magloire announces the opening performances of his New Chamber Ballet's 2012-13 season, September 21 & 22, featuring the premiere of
Train
, to music by J.S.Bach, along with company repertory.
The Company continues at its home base of the City Center Studios, which Magloire regards an intimate and comfortable space for New Chamber Ballet (NCB). NCB has been featured at various festivals and at other theaters, but since the Company's inception in 2004, its self-produced New York seasons have all taken place at the Studios. Most of Magloire's fifty ballets choreographed for NCB have been created specifically for that space, where the emphasis remains on the dance and the music. "The setting may be spare, but Magloire focuses on the essentials: challenging music and insightful dancers." (
The New Yorker,
June 2011). Claudia La Rocco summed it up with the simple statement: "The man has his priorities straight." (
The New York Times,
2009)
The September performances will be highlighted by the premiere of the trio
Train
, a narrative ballet set on a train. Music is one of Bach's seldom played violin works, a sonata for violin and harpsichord (played here on piano).
Moments
is an elegant duet for dancer and violinist, sharing the stage, set to
Caprices
No
.
2 & 6
for violin by Salvatore Sciarrino, contemporary Sicilian composer. Formerly artistic director of the Teatro Comunale di Bologna, Sciarrino has taught at the conservatories of Milan, Perugia, and Florence. "Magloire matches the music's avian qualities by giving (the dancer) airy port de bras and slow, expansive lunges," noted Tim Martin (
Dance Europe,
2011).
Two works on the evening are set to music by contemporary American composer Morton Feldman:
Glove,
danced to the composer's
Extension
3
, in which a trio of dancers is driven by the desire to be someone else, to a tragic end. Feldman's
A
Spring
of
Chosroes
for violin and piano accompanies
Ghost Story,
described by the choreographer as "a typical ghost story - a tale of murder, revenge and (un)happy end."