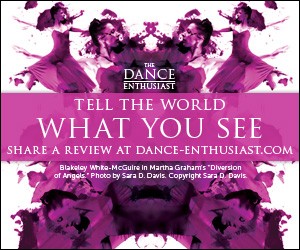 Ajkun Ballet's New York Summer Intensive
Company:
Ajkun Ballet
Ajkun Ballet's intensive "Performing in New York" offers the finest classical ballet education on the stage of our company's theater.
For 4 weeks in July and August, about 20 of the best dance students in 5 continents train directly with world renowned ballet director Chiara Ajkun and few may be invited to stay and join the Ajkun Ballet Theatre's company. 
Classes in ballet, pointe, variations, repertory, pas de deux, contemporary dance and laboratory choreographic take place on the stage and in the studios of our performing arts center. Performance opportunities and specialty classes complement the physical training. Housing and Charter Bus transportation, chaperones for minors.
Audition by video or in person, must be 14 years old. Tuition, accommodation, and airfare may be partially or completely funded by public contributions.
For Information, email ajkun@aol.com or visit www.ajkunbt.org/performing-in-new-york.html