Alison Cook Beatty Dance Repertory Class with Carolina Rivera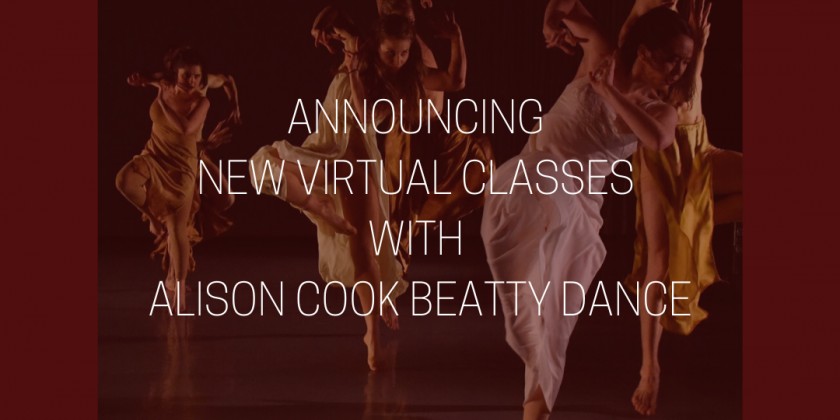 Company:
Alison Cook Beatty Dance
Tune into our Instagram Live (@alisoncookbeattydance) at 1PM EDT on Wednesdays for a repertory class taught by founding company member, Carolina Rivera! Stay up to date on the details of each class by following us on Instagram! Hope to see you there!
As always, this class is free, but donations are encouraged to help support our company through this unpredictable crisis. Donations can be made at https://alisoncookbeattydance.networkforgood.com/
Stay safe, stay healthy, stay creative.
Photo Credit: Russell Haydn