Arthur Aviles Typical Theatre (AATT) Academy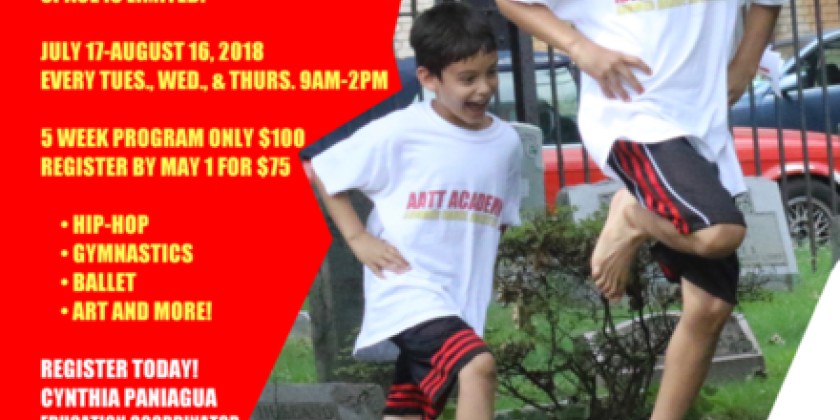 Company:
BAAD! Bronx Academy of Arts and Dance
AATT Academy is a supportive dance program for children ages 6 to 9 years who are interested in moving, learning, and growing with peers and dynamic dance teachers. The Academy is inspired by the training of BAAD!'s Artistic Director, Arthur Aviles, an accomplished choreographer and dancer who toured the world as a member of Bill T. Jones/Arnie Zane Dance Company before returning to the Bronx with his own dance company, Arthur Aviles Typical Theatre (AATT).
Arthur's unique accomplishments stem from his years of studying ballet, contemporary dance, gymnastics, wrestling, and various other forms that led him to create his own technique, Swift/Flow, which uses water as its foundation for movement. In the AATT Academy, Arthur empowers a faculty of professional dance teachers to use his training as a jumping off point for a new generation of movers to be in touch with their own bodies and behaviors. The AATT Academy offers a gender-neutral approach to learning where everyone can be the leader or follower and all decide to be active, contributing participants.  
For more information and to register a student contact Education Coordinator Cynthia Paniagua at cynthia@baadbronx.org or 718-918-2110. Tuition is just $100. Register by May 1 and receive a $25 discount. 
AATT Academy is funded in part by The New York Community Trust and The SHS Foundation.