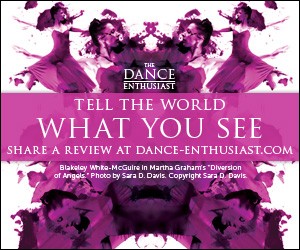 Audition for Ajkun Ballet Theatre's 2023-2024 Season
Company:
Ajkun Ballet Theatre
Ajkun Ballet Theatre is looking for Professional Dancers (age 16-35) with strong ballet technique and an interest for contemporary movement and Character Artists (maximum age 45) with stage experience.
Immediate opening for Dancers with previous Soloist experience. Paid positions and benefits (health & wellness, travel, per diem, wardrobe allowance, performance bonus, flexible time off).
Openings for all genders, fulltime or tour contracts. The company welcomes all nationalities and applies for working visa for non-U.S. artists.
Artistic Director: Chiara Ajkun
Info: ajkun@aol.com