BARYSHNIKOV ARTS CENTER PRESENTS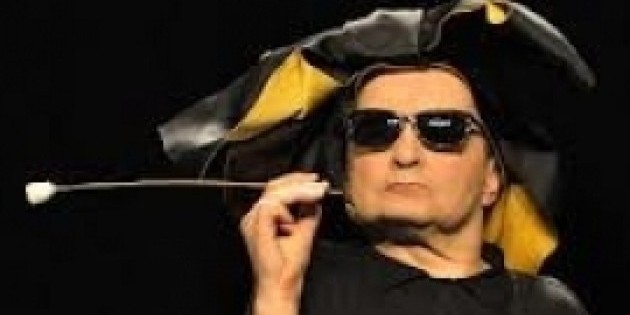 RAIMUND HOGHE: PAS DE DEUX (U.S. Premiere)
BARYSHNIKOV ARTS CENTER PRESENTS
RAIMUND HOGHE: PAS DE DEUX (U.S. Premiere)
Co-presented with French Institute Alliance Française (FIAF)'s Crossing the Line 2012
October 10-12, 2012
Baryshnikov Arts Center and the French Institute Alliance Française (FIAF) present the U.S. Premiere of Raimund Hoghe's Pas de Deux as part of the sixth edition of Crossing the Line, FIAF's annual transdisciplinary festival of contemporary arts. After dazzling New York audiences with acclaimed performances at the past three editions of Crossing the Line, the celebrated German choreographer returns to the festival to present a climactic duet with Japanese dancer Takashi Ueno, a work developed during a fall 2011 residency at Baryshnikov Arts Center. Pas de Deux will run from October 10–12 at 7:30pm at BAC's Howard Gilman Performance Space.
A term emblematic of 19th-century virtuoso classical dance, the pas de deux, danced by couples, is the crowning moment in classical ballet. Raimund Hoghe's Pas de Deux with Takashi Ueno is, in its own way, virtuosic. The hand and arm movements—bold up and down strokes tracing words in the air—can be seen to represent an anthology of dance, beautifully encapsulating the art form's array of gestures. The two dancers move together in isolation, subtly revealing their worlds.
Pas de Deux presents a dialogue between the two dancers: a conversation about the ways in which they are similar and the ways in which they differ; an investigation into the structure of the (danced) relationship between two people. Hoghe and Ueno explore who they are and where their interaction might lead. Doubling and difference, symmetry and discordance, similarities and uniqueness: these are the various stages they go through on their common journey.
Tickets for all performances are 0 and can be purchased through BACNYC.ORG or 866-811-4111. Performances will take place at the Baryshnikov Arts Center's Howard Gilman Performance Space, which is located at 450 W. 37th Street between 9th and 10th Avenues.