BDT June Newsletter: Workshops, NYC-Arts, Bryant Park, NYLA‏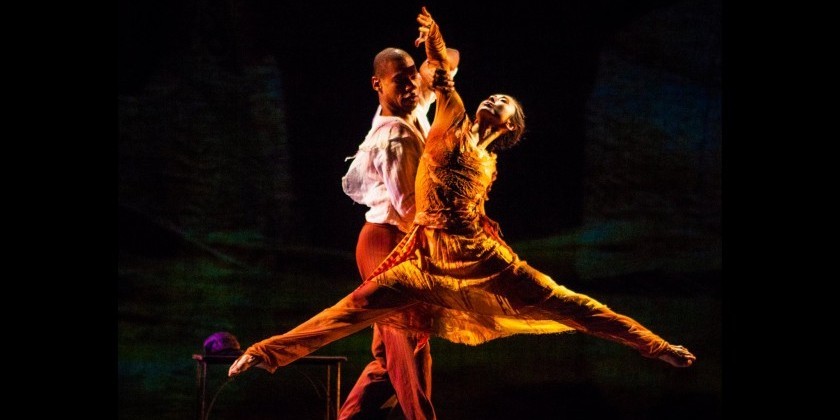 Company:
New York Live Arts
Letters of Love on Ripped Paper. Photo by Yi Chun Wu
 
Preview New York Live Arts featured season work, "Butterflies and Demons"  at BDT's workshop
June 2-6 | 2:30-4:30pm
at Steps on Broadway: Steps with Contemporary Masters 
2121 Broadway @ 74th St., NYC 
Includes other BDT repertory.
Click here for Registration & Information

Ongoing and Summer Classes with Jacqulyn Buglisi:
The Ailey School
Ongoing: See www.theaileyschool.edu for schedule details.
The Ailey School Summer Intensive
June 24-July 30
Tu/Wed/Th 12:00-1:30pm Level I
Tu/Wed/Th 1:30-3:00pm Level II
Martha Graham Summer Intensive
July 7-11
10:30-12:30pm Advanced Level
Table of Silence Workshop Coming Soon! 
BDT on NYC-Arts: Channel 13!
BDT will be featured on THIRTEEN this Thursday, May 29th at 8pm 
Encore presentations:
Sunday, June 1 at 12 noon on THIRTEEN
Friday, May 30  at 7pm on WLIW 
Sunday, June 1 at 3pm on WLIW 
Sunday, June 1 at 8:30 p.m. on NJTV
 Check it out online here, beginning Friday!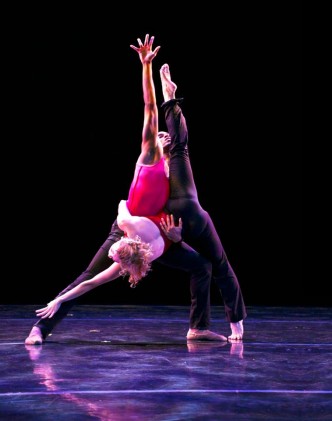 Interplay. Photo by Kristin Lodoen Linder
Upcoming Performances

BDT at Bryant Park Presents: Modern Dance
Buglisi Dance Theatre performs June 13, 6pm
Click here for more info!
 
BDT at the Jacob's Pillow Dance Festival
Buglisi Dance Theatre performs June 27, 6:15pm
Click here for more info!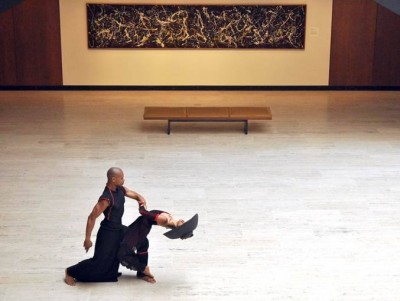 Photo by Nancy Long
 
Monte Buglisi Muller LIVE!
Join us to see 3 extraordinary companies on one stage!
June 18-21, 7:30 pm 
at New York Live Arts
219 West 19th Street, New York, NY
General Tickets - $40 | Limited Seats - $20
Tickets available at www.newyorklivearts.org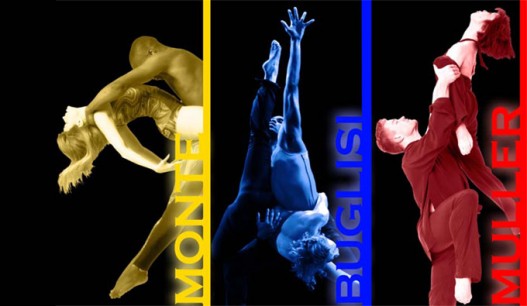 EMD Photo © Roy Volkmann / BDT Photo © Kristin Lodoen Linder / JMTW Photo © Carol Rosegg  
 
Elisa Monte Dance, Buglisi Dance Theatre and Jennifer Muller/The Works join forces to present ... four Shared Program Performances featuring 5 Pieces - 3 World Premieres - 35 Dancers - 4 Noted Designers. These three vastly experienced and distinguished choreographers create work with powerful and highly original voices. Now at the height of their creative careers, they are presenting a diverse selection of work, including recent premieres and brand-new pieces. As choreographers, they are distinctly different but share the sensibility of creating work that combines virtuosic movement with an expressive edge that touches the heart - work that dances full out yet speaks of both individual experiences and shared humanity. The 35 extraordinary performers push physical capability, standing out as an individuals yet working in cohesive ensembles. Monte/Buglisi/Muller LIVE! offers the opportunity to experience three acclaimed dance companies together on one stage! 
 
 
COMING SOON!
Monte/Buglisi/Muller Live! Indiegogo Campaign
 
Your contribution benefits not one but THREE dance companies, enabling us all to show our work live on stage. The nucleus of our work is live performance and that core makes everything else possible from touring to community outreach and arts-in-education programs. You, too, are a participant in making that cycle happen. The energy of live performance is one of the greatest forms in inspiration. 
It all starts June 18 at New York Live Arts.
Your support means everything. Thank you for giving.