Congratulations to Naomi Goldberg Haas!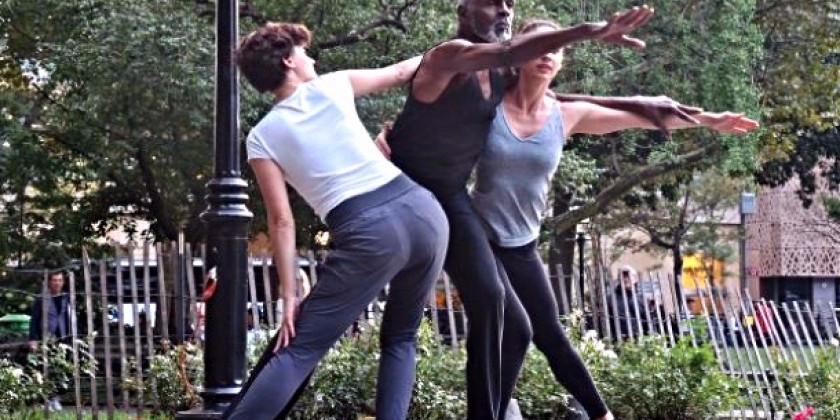 Company:
Dances for a Variable Population
Congratulations to Naomi Goldberg Haas!
City Council Member Inez E. Dickens and State Assembly Member Keith L. T. Wright have recognized Naomi Goldberg Haas for her contributions as a woman and "unsung hero" to the community, praising her as someone who has made significant positive changes with her work. The award ceremony will take place Friday, March 27, 7:00pm at the Schomburg Center for Research.
DVP is starting rehearsals for its upcoming "10027" site-specific traveling performance to be presented June 11 and 12 in three locations: on the pathways of Morningside Gardens, the basketball court at Grant Houses and the Community Center at Manhattanville.  The final night, June 13, 2015, will be performed on Old Broadway between 125th and 126th streets. This work will feature renowned guest artists Loretta Abbott, Karen Brown, George Faison, Sandra Genter, Bruce Heath, Walter Rutledge, Gus Solomons jr., Alice Teirstein, Robin Williams, DVP dancers and seniors from our Movement Speaks® program in Harlem.
 
UPCOMING EVENTS
Movement Speaks® Intergenerational Program with Bronx NORC Senior Services at Amalgamated-Park Reservoir culminating celebration of our ten-week project will take place Monday, March 30 at 1:45pm at 74 Van Cortlandt Park South.

Look out for news on culminating celebrations for Movement Speaks®! 
- Movement Speaks®/Upper West Side program at Goddard Riverside Senior Center will be on Wednesday, May 6, 2015
- Movement Speaks®/Chinatown SPARC program at Mott Street Senior Center will be on Thursday, May 14th, 2015