Creature Workshop with ChristinaNoel Reaves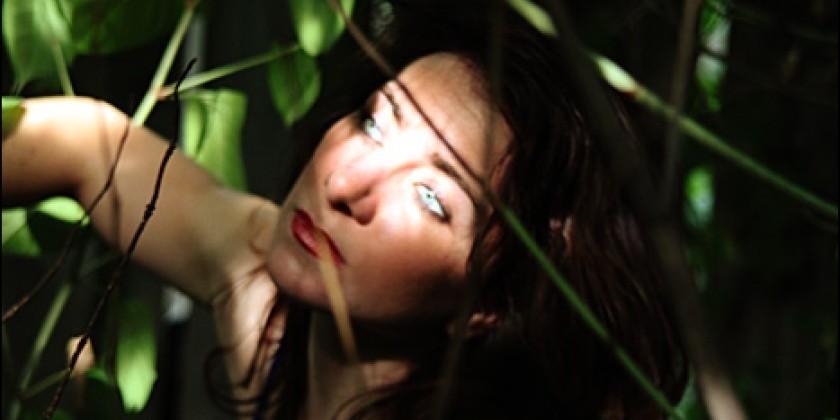 Company:
ChristinaNoel & The Creature
ChristinaNoel Reaves, Artistic Director and founder of ChristinaNoel & The Creature, will be teaching a workshop Friday May 10, 1pm - 3pm. Artists will explore The Creature's signature blend of dance, voice, and theatre, and will learn songs and phrase work from Sugar, The Creature's newest evening-length work May 8, 10, 11 at the LATEA Theater. 
1pm - 3pm
$20 (cash or card) at the door
SPECIAL DEAL
5/10 Dance Workshop + Ticket Combo: Admission to the workshop and Sugar for only $30!
Follow our ticket link, choose your desired evening, then select "5/10 Dance Workshop + Ticket Combo."
 
ChristinaNoel Reaves is a multidisciplinary performing artist, choreographer, and educator. She has received a BA in Music: Voice Performance from Georgia State University and an MFA in Dance at NYU Tisch School of the Arts. While at NYU Reaves began developing a unique blend of dance and voice performance, combining her technical proficiencies with creative and organic improvisations reflecting the world around her. "The intensity of both opera and dance are closely related," she explains, "moving the body can help produce sound, and vice versa." Inspired by the pioneering work of Meredith Monk, Reaves felt empowered to use the full scope of her talents, "I always needed both together to express the totality of my imagination."
In 2011 Reaves founded her company, ChristinaNoel & The Creature, allowing her to further explore the possibilities of her imagination by creating cohesive works through her own compositional crafting which draw on the unique talents of her performers. In May of 2013, The Creature held its inaugural independent concert, of which The Dance Enthusiast noted, "Reaves has created her own distinct brand of dance theater, and she's on to something."
One hallmark of Reaves's work is the sports-like athleticism in her choreography. The emphasis on physicality in her pieces requires her Creatures to be highly trained dancers. She then strengthens their voices through classical technique, later creating vocal abstractions paired with their movements. "I'm interested in how individuals work together in a space," Reaves describes her process, "and how I can use their physicality and sound to enliven and color the work."
Reaves has presented original work at the Flamboyán Theater at The Clemente, Peridance Capezio Center, The Irondale Center, Judson Memorial Church, Teatro LaTEA, Triskelion Arts, Dance Theatre of Ireland, Shawbrook School Ireland, the Bessie Workshop, the DanceNOW Dancemopolitan Festival Joe's PUB, LaMama, The Tank, Legros Women in Dance Studio Series, Fete de L'Hurricaine Festival, DanceNOW Raw Festival, Dixon Place's Crossing Boundaries Festivals, and The Hoover Dam Collective Performances. She originated "Rapture Of The Heroine (guurrrl)" on Zoetic Dance Ensemble of Atlanta in 2012 & 2013.
As a performer Reaves has worked with Danielle Russo Dance Co, Patricia Noworol Dance, Collectivodoszeta, Jody Oberfelder Dance Projects, Doug Elkins, Ellis Wood, David Dorfman, Ivy Baldwin, Nathan Trice/Rituals, Monstah Black, Zoetic Dance Ensemble, expanDANCE, and the Collective Opera Co.
Reaves has been a teacher and choreographer for Dancewave of Brooklyn and The Dalton School. She has led master classes and workshops for Ireland's Shawbrook School, Scotland's Aberdeen International Youth Festival and Zoetic Dance Ensemble of Atlanta. Reaves is the Resident Movement Instructor for The Harrower Professional Opera Workshop held annually in Atlanta.
For Reaves, the interconnectedness of voice and dance parallel that of choreography and education. "One sweetens the dish of the other," she notes. While describing her motivations, the essence of her work is summed up with a simple desire: "I want to help make people feel."