DANCENOW JOE'S PUB FESTIVAL ENCORE!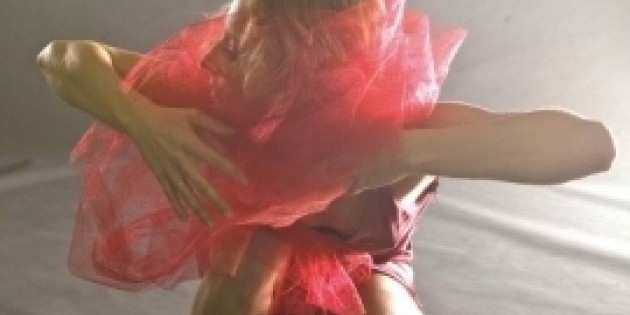 One Night Only Saturday, September 15, 2012, at 7pm
DANCENOW JOE'S PUB FESTIVAL

ENCORE!

One Night Only

Saturday, September 15, 2012, at 7pm

New York, NY, September 11, 2012 – DANCENOW is thrilled to announce the 2012 ENCORE! performance. The one-night-only performance features thirteen of the top works from over forty presented in the 2012 festival (Sept. 5–8, 2012). All of the choreographers who presented work at the festival were given the DANCENOW Challenge to create a clear and concise artistic statement in five minutes or less. ENCORE! includes works by the 2012 DANCENOW Challenge winner, Deborah Lohse, and audience challenge winners Rubén Graciani (Sept. 5), Claire Porter (Sept. 6), The Dash/Gregory Dolbashian (Sept. 7), and MADBoots dance co. (Sept. 8).

Works to be presented on Saturday, September 15:

Dash Board Dreams – The Good to Go Girls
Two – Bryan Strimpel
Sure, I'm Sure – Donnell Oakley in collaboration with Xan Burley

We – MAD Boots dance co.
Next Half – Megan Williams

I Can Still See You – Deborah Lohse

At the Gate – Claire Porter/Portables

Complete This Work Which We Began – RG Dance Projects, Rubén Graciani
Unbridled and Groomed – The Bang Group

Somewhere in a Memory – Christal Brown

LES SARA – SARA du jour Concept

Cosmos – TAKE Dance
Go H.A.M – The Dash/Gregory Dolbashian

The 2012 festival's DANCENOW Challenge initiative asked artists to take the DANCENOW "less is more" mantra truly to heart and create a concise choreographic work. Choreographer Deborah Lohse was selected by the DANCENOW producers and advisors as the 2012 challenge winner for her work I Can Still See You. Lohse will receive a ,000 award, a weeklong creative residency at Silo on Kirkland Farm in Pennsylvania, and a 20-hour space grant from the Gibney Dance Center. Additionally, the following choreographers were selected as challenge winners by the audience members from their respective evening's programs: Rubén Graciani (Sept. 5), Claire Porter/Portables (Sept. 6), The Dash/Gregory Dolbashian (Sept. 7) and MADBoots dance co. (Sept. 8). These four artists/companies will receive a weeklong residency at Silo in 2013.

Tickets are 5 in advance/0 at door. Tickets can be purchased by phone at 212-967-7555, online at www.joespub.com, and in person at The Public Theater box office from 1pm to 6pm and at Joe's Pub from 6pm to 10pm. Joe's Pub at The Public Theater is located at 425 Lafayette Street (between East 4th Street and Astor Place). Subway: N, R, W trains to 8th Street/NYU or 6 train to Astor Place.

DANCENOW is produced by directors Robin Staff, Sydney Skybetter, and Tamara Greenfield.

DANCENOW at Joe's Pub in 2013:

The 2013 DANCEMOPOLITAN series will present a revival of its Modern Dance Musicals series, February 14–16, 2013. The program will feature excerpts from three critically acclaimed works—Doug Elkins' Fräulein Maria, David Parker'sShowdown, and Nicholas Leichter's The Whiz. The DANCEMOPOLITAN series will also present full-length premieres by two previous Challenge winnersaTakehiro Ueyama/TAKE dance on April 19–20, 2013, and Adam Barruch on June 5–6, 2013.

* * * * *

Since launching at Joe's Pub in 2003, DANCENOW's programming at the Pub has defied the standard and embraced the space's limitations as a powerful source of creativity. By encouraging artists to think outside the box and utilize this unique space, DANCENOW has created an inspiring platform for dance. Over the past several years, DANCENOW has produced numerous critically acclaimed works at Joe's Pub including Doug Elkins' Fräulein Maria, David Parker's ShowDown and Misters and Sisters, Nicholas Leichter's The Whiz and 20/20, Kyle Abraham's Heartbreaks and Homies, Nicole Wolcott and Vanessa Walters' Alley of the Dolls, Camille Brown's One Second Past the Future, and Monica Bill Barnes' Snow Globes.

DANCENOW's mission is to support new dance innovators and to connect audiences to these artists. DANCENOW builds relationships with dance makers at varying stages of their development in an effort to move their artistic careers forward. Without a performance venue of its own to maintain its endeavors, and an office that exists only online, DANCENOW has learned how to do more with less and to embrace limitation as a powerful source for creativity. This policy is key to DANCENOW's sustainability as well as its artistic vision.

Now in its eighteenth year of promoting New York City artists, DANCENOW is deepening the connections between its New York City programming (DANCENOW Joe's Pub Festival, Dancemopolitan Featured Artist Series, and DANCENOW Raw) and its Pennsylvania-based programming (DANCENOW Silo and DANCENOW SteelStacks, a new presenting platform). Through this expanded programming, DANCENOW gives across-the-board assistance to its artist base, while offering audiences fromNew York City to Bucks County/Lehigh Valley new and exciting artistic experiences. For more information, visitwww.dancenownyc.org.

DANCENOWNYC is supported, in part, with funds from the Barbara Bell Cumming Foundation, Jerome Robbins Foundation, Harkness Foundation for Dance, NYC Department of Cultural Affairs, Mertz Gilmore Foundation, and the New York State Council on the Arts, a state agency, and the National Endowment for the Arts.