DANCentricity choreographers/companies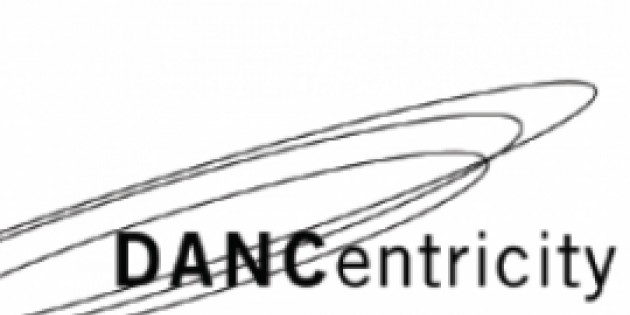 Are you premiering a new work in NYC in October 2013 or early March-late April of 2014? Read on!


What is DANCentricity?
Are you premiering a new work in NYC in October 2013, or early March or late April of 2014?
Do you have a desire to build a young, enthusiastic following for your work? Then DANCentricity
is a program for you. DANCentricity is an unprecedented, 360º approach to dance engagement.
It is a unique opportunity for choreographers premiering new work who are interested in truly
influencing and changing their community. Choreographers will spend time during the two
months prior to their NYC premiere engaging with twenty high school students from independent
and public high schools, helping them explore the creative process, and what it truly means to be
an artist. Students will gain a rare look into one choreographer's work and development, resulting
in a greatly enhanced understanding of and appreciation for the choreographic process.
What are the perks?
Artists will receive a fee to cover time spent with students as well as preparing materials for the
program. Additionally, DANCentricity will purchase 40 tickets to one of your performances.
You'll have a portfolio contextualizing your past work (photos & video), documentation of the
educational programming provided by DANCentricity of your work, and a class of young arts
lovers to cultivate into long term supporters!
What is the time commitment?
This is a low commitment partnership that requires 9.5-12.5
hours in total which includes meetings, preparation, and time with students!
Below is a breakdown of the artist's commitment to the program including time commitments.
1. Introduction Meeting & Planning Session
Meet with the Animature (Hilary Easton) & Producer (Jeremy Williams) to discuss the program
vision, goals, & logistics. We'll also cocreate
the curriculum based on your work and artistic
interests.
1.5-2 hours
2. Portfolio Materials
DANCentricity will be sharing the history of your work with the students. This means you'll
gather selected clips, photos, reviews, notes, playbills, and other items of interest to share with
the students. The "Intro Packet" will include a full list of items to prepare. The goal here is to help
you create a visual history that you can use to help contextualize your work beyond
DANCentricty. You'll collect the materials and we'll create the portfolio.
3-4 hours
3. Dialogue with the Artist
This is the first event of the DANCentricty Cycle where students will be introduced to you and
learn about the work you are in the process of creating. It will be a conversation facilitated by
program Animature Hilary Easton. Participants will learn about you, your choreographic
interests, and vision of this new piece.
1 hour
4. Master Class
Share your craft with a handson
workshop with the participants! This can be a technique class
to teach them your specific movement vocabulary and style. Or, a choreography class where
students explore your creative process by devising movement coached by you and your
aesthetic. Allows students to experience you as a creator and choreographer from a dancer's perspective.
1.5 hours
5. Preview
A curated sneakpeak
of your upcoming premier. Students can either join you in your rehearsal
or your company can meet for rehearsal at Gibney Dance Center. This is a sneak peak into the
rehearsal process where the students will watch you work with the dancers on 12
sections of your new work. You'll give an intro but mostly this is a rehearsal with an eager set of eyes!
1 hour
6. Premier
You'll have 40 students and 5 program staff at one of your performances of your new work!
There is no direct interaction with the students at this event.

7. DVD Screening
A fun revisiting of your work facilitated by the Animature. You'll share thoughts about the work
and engage in dialogue with the students about their experience, questions that came up, and
the overall excitement of experiencing a dance from creation through performance!
1.5-2 hours

8. Wrap up Meeting
A short meeting with the program staff to evaluate the program, hear your feedback, and talk
about how to evolve the program.
1 hour

To apply please fill out the online application here. The deadline has been extended to Monday
July 22. If you have questions, please contact Center Programs Manager Allie Pfeffer at
allie@gibneydance.org.