Dance On A Shoestring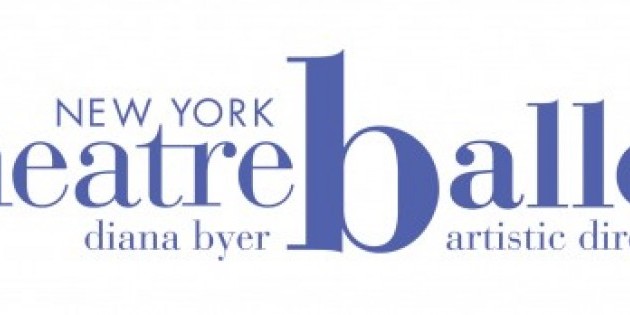 Company:
New York Theatre Ballet
The first performance in New York Theatre Ballet's Dance On A Shoestring series will take place on Friday and Saturday, September 19 & 20, at 7 pm at The Dance Gallery, 30 East 31st Street, 5th Floor, NYC. Hailed as a "discreet little pearl in the oyster of New York dance", by Jennifer Dunning of The New York Times, this performance marks the opening of NYTB's 30th Anniversary season featuring the work of Agnes de Mille, Gemze de Lappe, Liza Gennaro, Benoit Swan-Pouffer, Alexandra Damiani, dancers from New York Theatre Ballet, and guest artists from Cedar Lake Contemporary Ballet.
NYTB presents Agnes de Mille's "Dust" from her long dormant 1938 American Suite. The dance, created during de Mille's years in London, depicts three women struggling to survive the ravaging effects of the 1930's dust storms that laid waste to the America Plains. The dance has been revived by Gemze de Lappe and Liza Gennaro. Agnes de Mille's choreography is presented with the cooperation of the DeMille Working Group, Anderson Ferrell, Director.
Special guest artists, Acacia Schachte and Jason Kittleberger of Cedar Lake Contemporary Ballet will dance a duet, Cold Song, choreographed by Benoit-Swan Pouffer in collaboration with Alexandra Damiani. Also on the program is a performance of Samuel Barber's, Souvenirs (Ballet) Op. 28: 1. Waltz (The Lobby) by the emerging Suzuki-Tumakaka Piano Duo. Souvenirs, a four-hand piece, was written in 1952 and later orchestrated as a ballet suite. Fresh from their acclaimed debut concert, and regular pianists for NYTB, the duo performs in The Dance Gallery's salon-style setting, reminiscent of the early days of intimate, live performances which NYTB has respectfully included in their community programming since 1997.
The Company is honoring Diana Byer, Founder, President, and Artistic Director with the announcement of the Byer Fellowship Recipients. Since 2006, Byer has personally selected two outstanding Company dancers of her choice for the award. BSNY students, including Astrid Pedersen, honored with the 2008 Margaret Craske Scholarship, will perform their crowd-pleasing Folk Dance, staged by Byer.
Tickets are 0. Advance reservations guarantee a seat. Seating is extremely limited. For reservations and information, call 212-679-0401, or visit www.nytb.org.