Fall for Dance Festival 2012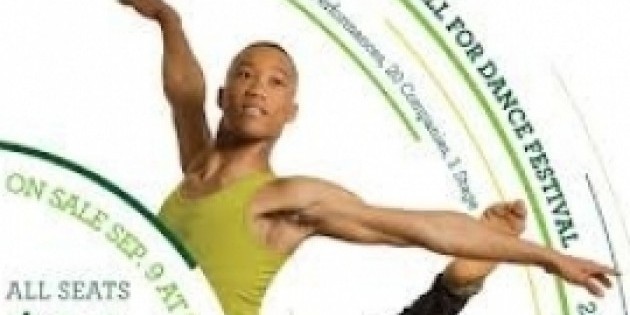 Buying Guide
Nothing better signals the beginning of a new season of performing arts than the arrival of New York City Center's Fall for Dance Festival. We're here with our annual reminder that tickets go on sale this Sunday at 11am. With all seats priced at 5, we can guarantee that demand for tickets will be as incredible as it has since been since the Festival began in 2004. In an effort to make your ticket buying experience as easy as possible, we have put together some helpful hints.

Where Can I Buy Tickets?
ONLINE: NYCityCenter.org
BY PHONE: CityTix 212.581.1212
IN PERSON: 131 W 55th St (btwn 6th & 7th Aves), New York NY 10019

Do Your Shopping Now!
Once tickets go on sale, they sell out very quickly. Now is the time to visit the Fall for Dance pages on our website! There is a lot of information about all of the companies and the pieces they'll be performing. Our advice is to know what you want to buy before this Sunday – and pick a few backups in case your first choice is sold out.

Purchasing Tickets in Person
If you plan to purchase your tickets in person, please be prepared for long lines and extended periods of standing. Reading material, comfortable shoes, iPods, snacks & fluids are recommended.

Purchasing Tickets by Phone
If you plan to purchase your tickets by phone, you may hear something you haven't heard in a while – a busy signal. If you get a busy signal, rest assured that we are here and taking calls as quickly as possible. We recommend "taking five" and dialing again. The highest call volume occurs during the first hour of ticket sales. If you're feeling impatient, you may want to wait until noon.

Purchasing Tickets Online and the Online Waiting Room
Due to the heavy demand for Fall for Dance tickets, an online waiting room has been created to protect the website from overcrowding.

The waiting room will open Sunday, Sept. 9 at 10:30am. If you are on the website earlier than 10:30am, you must refresh your browser at 10:30am in order to be assigned a number in the waiting room queue.

Each visitor to the City Center website from 10:30am on will be placed automatically in the waiting room. Visitors will be assigned a number in the order in which they arrive. You will see your number decrease as you gradually move closer to the front of the line. When it is your turn, you will be automatically redirected to the City Center homepage. From there, you must click on the Buy Tickets link under Fall for Dance Festival which is listed in the Upcoming Events listing.

*We recommend purchasing tickets to all other events on any day except Sunday, Sept. 9. Waiting until late afternoon to make your purchase is also an alternative.

Ticket Limits
There is a four-ticket limit per person per show.

Fees
A facility fee will be added to the price of every ticket. Telephone and online orders will be charged a handling fee per ticket. No exchanges. No refunds.

WIFI & Mobile Devices
We do not recommend using a mobile device or wireless computer for the online waiting room. If you lose your WIFI or mobile internet connection, you will lose your place in the waiting room queue.

Log Out First!
If you are a returning customer, please make sure you are logged out of your account before attempting to enter the waiting room. If you are logged in before entering the waiting room, you risk being bumped off the system and losing your place in the waiting room queue. The system will ask you to log in toward the end of your purchase process.

Note
No online solution is perfect. If you do lose your place in the queue for any reason, we unfortunately will not be able to offer you a priority ticketing solution.

Live Updates
Follow us on Facebook and Twitter for live updates throughout the day. We will be posting the latest information regarding ticket availability and wait times, in addition to alerts about any other issues that may arise.
New York City Center | 130 W 56th Street New York NY 10019