GIBNEY DANCE LAUNCHES INAUGURAL PRESENTING SEASON WITH DoublePlus SERIES AT 280 BROADWAY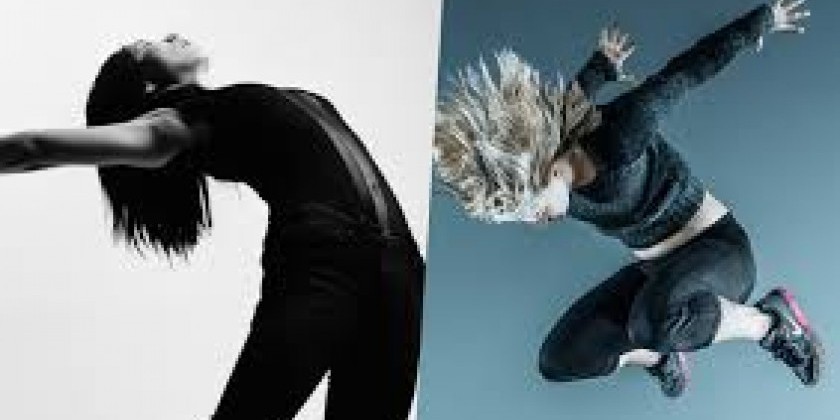 Company:
Gibney Dance
GIBNEY DANCE PERFORMING ARTS CENTER LAUNCHES INAUGURAL PRESENTING SEASON WITH DoublePlus SERIES AT 280 BROADWAY

SIX WEEKS OF PROGRAMS CURATED BY ANNIE-B PARSON, ROSEANNE SPRADLIN, MIGUEL GUTIERREZ , DONNA UCHIZONO, JON KINZEL, BEBE MILLER

New York, NY, September 10, 2014—Lower Manhattan's Gibney Dance Performing Arts Center at 280 Broadway unveils today its inaugural presenting season with DoublePlus, a six-week series of performances running November 5–December 20.

Conceived by Artistic Director Gina Gibney and newly appointed Director of Programs and Presentation Craig T. Peterson, the series brings together six acclaimed, mid-career artists as curators—Annie-B Parson, RoseAnne Spradlin, Miguel Gutierrez, Donna Uchizono, Jon Kinzel and Bebe Miller—each of whom will collaborate with a pair of emerging artists on four split-bill performances: Audrey Hailes & Royal Osiris Karaoke Ensemble; Daria Faïn & Gillian Walsh; Rakiya A. Orange & Alex Rodabaugh; Alex Escalante & Molly Poerstel; Anna Azrieli & Stuart Shugg; and Maree ReMalia & Abby Zbikowski. The curators will work closely with the artists they have selected, mentoring them through the creative and production processes, helping to build audiences for the performances and hosting the performances themselves. Please see below for details on each of the six consecutive weeks—tickets are available at www.GibneyDance.org/DoublePlus.

"I am so excited about this series, our first foray into presenting," Gibney says. "The format explores intergenerational artist exchange in a meaningful way, and introduces and nurtures some exciting new artistic voices. From a broader perspective, what we're interested in building is a fully supported artistic 'ecosystem' that puts to use the unique set of resources at our disposal to benefit all of the communities we've been serving for the past 22 years: artists, audiences and the vulnerable populations we reach through our Community Action Program."
"As a curator I always listen closely when artists I respect talk about other artists they find interesting," says Peterson. "With DoublePlus I am thrilled to share the programming process with six treasured, insightful thinkers. These six artists-as-curators have brought forth a diverse group of creators working in dance and performance today."

Gibney Dance operates through three interrelated fields of action—Gibney Dance Company, the resident dance ensemble led by choreographer Gina Gibney; Community Action, a social action program that unites dancers with survivors of domestic violence; and Gibney Dance Center, two performing arts facilities at 890 and 280 Broadway. In addition to DoublePlus, the 2014–2015 season encompasses a full slate of Gibney Dance Center's signature programs at 890 Broadway and over 500 Community Action program workshops and events that will take place at partner organizations throughout New York City and internationally as part of Gibney's Global Community Action Residency program. Additional programming at 280 Broadway to be announced in this inaugural year.

DoublePlus INAUGURAL SEASON:
All performances take place at Gibney Dance Center at 280 Broadway in Lower Manhattan. Each evening will be hosted by the Artist-Curator and consist of a split-bill of performances by the Presenting Artists. Tickets and additional information available at www.GibneyDance.org/DoublePlus.

Artist-Curator: Annie-B Parson
Presenting Artists: Audrey Hailes & Royal Osiris Karaoke Ensemble
November 5, 6, 7 & 8 at 7:30 p.m.

Artist-Curator: RoseAnne Spradlin
Presenting Artists: Daria Faïn & Gillian Walsh
November 12, 13, 14 & 15 at 7:30 p.m.

Artist-Curator: Miguel Gutierrez
Presenting Artists: Rakiya A. Orange & Alex Rodabaugh
November 19, 20, 21 & 22 at 7:30 p.m.

Artist-Curator: Donna Uchizono
Presenting Artists: Alex Escalante & Molly Poerstel
December 3, 4, 5 & 6 at 7:30 p.m.

Artist-Curator: Jon Kinzel
Presenting Artists: Anna Azrieli & Stuart Shugg
December 10, 11, 12 & 13 at 7:30 p.m.

Artist-Curator: Bebe Miller
Presenting Artists: Maree ReMalia & Abby Zbikowski
December 17, 18, 19 & 20 at 7:30 p.m.
 
ABOUT GIBNEY DANCE
The mission of Gibney Dance is to bring the possibility of movement to where it otherwise would not exist. Through three interrelated fields of action—Center, Company and Community Action—Gibney Dance is "Making Space for Dance," whether in the studio, on stage or in underserved shelters and schools.

Gibney Dance Company was founded in 1991 and has developed an extensive repertory of evening-length works that have been performed throughout the U.S. and abroad. Called "a poet of modern dance" by The New York Times, choreographer Gina Gibney is known for dynamic, weighed movement and partnering to craft interpersonal dynamics between the dancers. These carefully calibrated relationships reflect the dancers' experiences as community activists. As observed by writer Deborah Jowitt: "(t)hat Gibney's troupe has long worked for the empowerment of battered women is reflected in the dancers' struggles, their uncommon resilience, the support one readily offers another." From 1997 until 2007, the Company engaged only female dancers, a decision resulting from the fact that women in professional dance were losing artistic and financial ground throughout the 1990s. Since 2007, due to shifts both within the Company and in the culture at large, Gibney has explored the artistry of both male and female dancers. The Company most recently premiered Dividing Line at Florence Gould Hall in November 2013 and is currently in process on a new work. It is the resident company of Gibney Dance Center.

Gibney Dance Community Action was founded in 2000 in collaboration with Sanctuary for Families and Safe Horizon, two of the most prominent domestic violence organizations in the country. It is a social action program that unites survivors of domestic violence—who often struggle with issues of self-determination—with professional dancers, who through years of professional training have learned to control their physical environment with confidence. Annually, the program provides New York City domestic violence shelters with over 500 free movement workshops, in which Company members share activities that draw from artistic practices to address issues of choice and self-expression. To date, the program has reached over 10,000 women and children and has expanded to reach youth-at-risk and people living with HIV/AIDS through new partnerships with the Gay and Lesbian Anti-Violence Project; Barrier Free Living, a shelter for disabled survivors; and Day One, the only organization in New York City devoted to the issue of teen dating violence. Community Action is widely regarded as a model in the field, and its methods are disseminated through Global Community Action Residencies on-site training residencies; the Institute for Community Action Training, an annual one-week training intensive at Gibney Dance Center; and the Community Action Center, a research and work space and community library at Gibney Dance Center's 280 Broadway location.

Gibney Dance Center began in 2000 when Gibney began leasing a studio to house Company rehearsals in the historic 890 Broadway. The space, then called Studio 5-2, soon also became home to sought-after professional dance classes. The Center completed a major expansion in 2012, establishing an integrated complex of eight spacious studios; doubling its organizational budget; more than tripling its square footage; growing its education program; and introducing Center Programs that include residencies, space grants and feedback forums. Furthermore, Gibney Dance developed and implemented an innovative income model that generates revenue from commercial studio rentals to fund its artistic and community initiatives. The 2012 expansion was an enormous success—financially, programmatically, and also in terms of the number of constituents served. By 2014, the Center was annually providing over 20,000 hours of affordable space to the dance field, serving over 500 renters and 10,000 constituents. These successes laid the groundwork for the expansion to 280 Broadway, which began in January 2014 when Gibney Dance signed the lease on the space. Gibney Dance is now in the process of transforming the space into a new multi-purpose center that will dramatically change the field with increased space, opportunities, and resources.

Today, Gibney Dance Center is a two-part performing arts complex—at 890 Broadway and 280 Broadway—that offers 16 studios, three theaters, two labs, and a roster of educational, discursive, and presenting programming. Gibney Dance's exceptional resources at these two locations on lower Broadway form a powerhouse of cultural support for the performing arts community and the City itself.

FUNDING CREDITS
Foundation Support: The Agnes Varis Trust, The Andrew W. Mellon Foundation, Arnhold Foundation, Booth Ferris Foundation, Bossak/Heilbron Charitable Foundation, Dextra Baldwin McGonagle Foundation, Engaging Dance Audiences administered by Dance/USA and made possible with generous funding from the Doris Duke Charitable Foundation, Doris Duke Charitable Foundation, Eileen Fisher, Emma A. Sheafer Charitable Trust, The Gramercy Park Foundation, The Harkness Foundation for Dance, The Hyde and Watson Foundation, Jerome Robbins Foundation, Jewish Communal Fund, Joseph & Joan Cullman Foundation for the Arts, Macy's, Mertz Gilmore Foundation, Morgan Stanley, New Music USA: Creative Connections, The New York Community Trust – Lila Acheson Wallace Theater Fund, The New York Community Trust – LuEsther T. Mertz Advised Fund, NYC Dance Response Fund, a program of Dance/NYC established by the Mertz Gilmore Foundation, New York University Community Fund, O'Donnell-Green Music and Dance Foundation, and The Patrina Foundation. Gibney Dance receives additional support through the matching gift programs of Macy's, The Moody's Foundation, Morgan Stanley and The Open Society Foundations. Gibney Dance has received gracious encouragement from Eliot Feld's Ballet Tech.

Corporate Support: American Australian Association, Bloomingdale's, Credit Suisse, EILEEN FISHER, Estée Lauder Companies, Goldman Sachs, Kennedy Berg LLP, Kirkland & Ellis LLP, Macy's Merchandising Group, Morgan Stanley, Polisan Home Cosmetics, and Wyndham Worldwide Corporation, and Yentus & Booher.

Government Support
Gibney Dance has received generous support from the New York City Department of Cultural Affairs, Materials for the Arts, the New York State Council on the Arts with the support of Governor Andrew Cuomo and the New York State Legislature; and the National Endowment for the Arts.
http://www.gibneydance.org

For more information, please contact Chris Schimpf or Carla Sacks at Sacks & Co., 212.741.1000, chris.schimpf@sacksco.com or carla@sacksco.com.