LEIMAY Ludus Lab with Theater Director Daniel Irrizary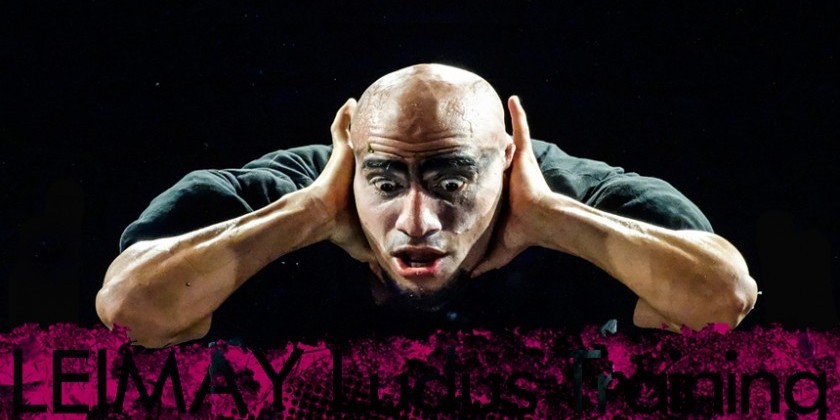 Company:
LEIMAY/CAVE
Self + Pataphysics = Vacota Multicolor
In this 8 hour workshop, students will use elements of Meyerhold's Etudes, Dalcroze's Eurhythmics, acrobatics, iconography, improvisation exercises, and simple/fun text work. The focus/aim will be in drawing a bigger version of one's self and how to push it to its limits in order to awaken new possibilities. Participants will share what they have explored during the duration of the workshop in a final presentation to each other.
Dates: June 6 – June 7
Price: $80 whole course // $48 individual day
10am-2pm
See here for exact dates, times, and pricing
Pre-registration is required.
Members' discounts and other discounts valid for online payment only.

Daniel Irizarry (SAG, AFTRA) Artistic Director of One-Eighth Theater, is a 2013-16 resident artist at  INTAR Theater. He'll be directing and performing in One-Eighth theater next project, written by Jose Rivera, at INTART Theatre, 2015-2016. Has been invited for a full time position as Visiting Assistant Professor at Bilkent University in Ankara, Turkey. Recently directed and performed the critically acclaimed production Teach Teacher Teachest written by David koteles loosely based by Eugene Ionesco's The Lesson. Directed and performed the critically acclaimed production UBU (Time Out New York Critics Pick), Text by Adam Szymkowicz at INTAR Theatre. Directed 'An Italian Staw Hat' by Eugene Labiche at Folkwang University and MASCHINENHAUS Essen, Germany. He has been a resident artist for the undergroundzero festival, curated by Paul Bargetto, since 2008. Irizarry is a director, actor, and teaching artist based in NYC. He has taught Acting at Columbia University's MFA Acting Program, The Eugene Lang College The New School for Liberal Arts, Actors without Boarders from Istanbul and The Sarah Lawrence University at La MaMa Theatre, CAVE/LEIMAY, Bilkent University in Turkey, German Stat Theater in Timisoara, Freie University in Berlin, Syowa Ongaku University in Tokyo, The University of Puerto Rico, and Kookmin University in Seoul. He is currently part of the Theater Faculty at New York Conservatory for Dramatic Arts.
Irizarry has an MFA in Acting from Columbia University, and a BA in Drama from The University of Puerto Rico, Recinto de Rio Pierdras from where he received the Beca Presidencial for two consecutive years. Irizarry is the first Puerto Rican to be accepted at the MFA Acting Program at Columbia University.