MONTREAL, CA: Call for EMERGING CHOREOGRAPHERS for Springboard 2020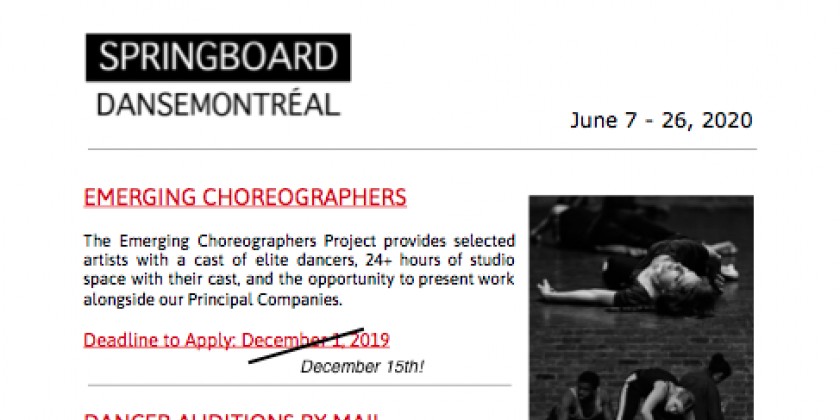 Company:
Springboard Danse Montréal
Call for projects || EMERGING CHOREOGRAPHERS, SPRINGBOARD 2020

We are now accepting applications for 2020 Springboard Emerging Choreographers. The Emerging Choreographers Project provides selected artists with elite dancers, 26 hours of studio space, and the opportunity to present work alongside our Principal Companies. Submit now to join the Springboard Family!

To apply as an EMERGING CHOREOGRAPHER:
www.springboarddansemontreal.com/emerging-choreographers/

The deadline to apply for the Emerging Choreographer program is DECEMBER 15.